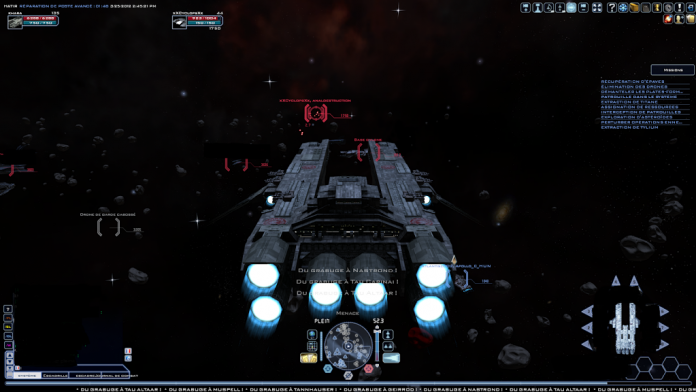 Casual games are the simplest games you can imagine. Although they are
very simple, they are also very popular – people play them for different reasons, but they play them for fun, too. There are a ton of smartphone apps and social games
that don't involve any cash (except maybe the one spent by players on in-app
purchases) yet millions of people are playing casino games using them. And then there is an industry that involves real money games, that has some of the best game designers, graphic designers, and composers at its disposal, creating some of the most elaborate games that are much more complex than the average.
Here are some great games you can play that take place in Fantasy Worlds.
Battlestar Galactica
Battlestar Galactica was one of the most successful science fiction TV series ever.
Although it only lasted for four seasons, it has left a mark – and some big shoes to
fill – behind it. Galactica had a complex story, with many variables, alliances and
surprising turns that came out of nowhere.
While the game inspired by the series could not be THAT elaborate due to its
inherent limitations, but it does its best when it comes to complexity. Players can
trigger two game modes – fight or flee – during the game, and progress through
various ranks to unlock more video content and further bonuses. Needless to say,
Battlestar Galactica is among the most played former TV games.
Hot as Hades
A game based on the Greek god of the Underworld, and his quest to recover his
Crystal Helm. This game is unique in its visuals, and its representation
of the god – who is a pretty nice guy, by the way (do your homework) – manages to
tell a story even if it's a basic, simple game.
Alaxe in Zombieland
This classic does not have a backstory – although it's obviously inspired
by Lewis Carroll's classic, Alice in Wonderland. The game features all the
familiar characters from the book, but in a very twisted way: the Mad Hatter eats
brains with a spoon, the White Rabbit is infected (he looks almost like a lifelong
heroin addict), and Alice Alaxe, the outsider making her way through the
zombie-ridden Wonderland, has a scythe shaped as a flamingo – clearly to chop off
the heads of the attacking undead hordes. The only character that hasn't changed is
the Cheshire Cat – he is as scary as ever.