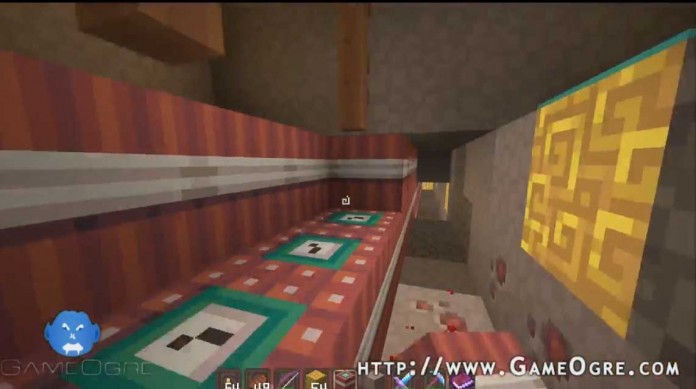 For those who don't know, the Ogres get together every Wednesday at around 1pm MST and play games together. Ordinarily we play Minecraft. You should join us at GameOgre's Twitch.tv channel when you can and we can build an ogre world together.
Everyone else: you're missing out. So let me bring some of Ogre Game Time (OGT) to you with two short clips of what our editor-in-chief, Ogreman, has been up to in the blocky, virtual world of Minecraft.
One hint: It's explosive.
And the next one is just as fun…behold, yet another tunnel of love, blown out of the side of a mountain!
This level of amusement awaits you at the GameOgre Twitch.tv channel. Come and visit with Aaddron, Amerist, ArcadeKnight, Ogreman, and others and get your groove on.
Tomorrow is Wednesday, after all, and we'll be playing Counter Strike: Global Offensive for one hour. Just hop onto GameOgre.com, check the chat, we'll inform everyone when we're starting and maybe you'll get a chance to shoot someone you know!
Just don't shoot me too hard, okay.