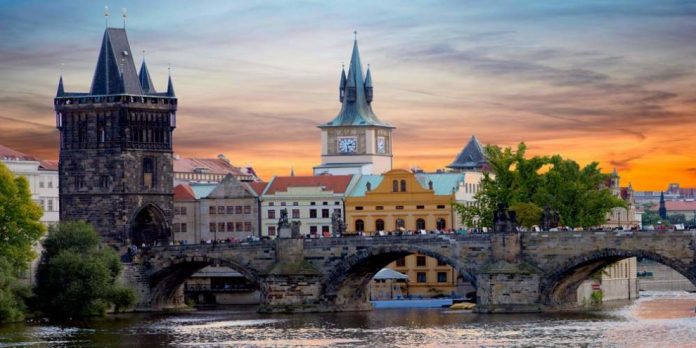 Gaming conferences are always exciting because they bring together many key figures in the industry. Attendees can listen to all sorts of useful, informative talks about the latest trends and have incredible networking opportunities to take advantage of. These events help to reinvigorate the industry and form new partnerships that can result in some innovative new games being released. The Prague Gaming Summit is scheduled for a few weeks' time. If previous events are anything to go by, this year's will be one to watch.
Event Details
On 4 March, the fourth edition of the Prague Gaming Summit will be taking place. This year's event is titled 'RƎ: LOADED' and it's been completely revamped in pretty much every way imaginable. The only thing it has in common with the past ones is that it's being held at the same venue, Vienna House Andel's Prague. So, what's so different about the event this year? For starters, there are more guest speakers lined up, more discussion panels, more workshops and more talks being held. Also, there's a greater variety of industry-related topics being debated. The format is set to be different from previous events. Not only will the visuals seen throughout the venue be different, so will the layout of the event itself and the way it's run.
What's Going On
The Prague Gaming Summit 2020 kicks off at 8:45 with a registration and networking session. After this, there are over a dozen scheduled events taking place throughout the day, including talks, a masterclass and even a lunchtime musical performance. There will be several networking breaks giving people plenty of chance to build up connections and discuss new partnerships. There are online games that showcase the latest exciting offers such as the latest by 777 Casino. The event's final talk of the day is set to end at 17:30, with an evening social gathering taking place from 20:30 right up until midnight.
Confirmed Speakers
Dozens of major names have already been confirmed as speakers for this year's event. They represent a wide range of companies, both national and international, covering just about every aspect of the online gaming industry. Some of the biggest names to look out for include Jan Urbanec, Elina Safargulova, Kamil Popiolek, and Ievgeniia Derbal. Last year's event brought together over 110 key stakeholders from all different areas of the industry. This year's will no doubt attract just as many, if not more.
Visit The Official Website
It's only a few weeks until the Prague Gaming Summit 2020 takes place. If you'd like to find out more about it and learn about all the latest updates, head over to the event's official website. Tickets are selling quickly, so if you're thinking of actually attending, be sure to snap them up before they're all gone. You may want to consider a VIP ticket, as this includes a two-night stay at Vienna House Andel's Prague.
Conclusion
The Prague Gaming Summit is the biggest, most popular event of its type in the region. It's reinventing itself this year and promises to offer more networking opportunities and value for money than ever before. It's a very worthwhile event for anyone in the online gaming industry working on the central and eastern European markets. There's no doubt that the day will be productive and that many great things will come from it sooner or later. Keep up with the latest goings-on by following the event's social media channels.