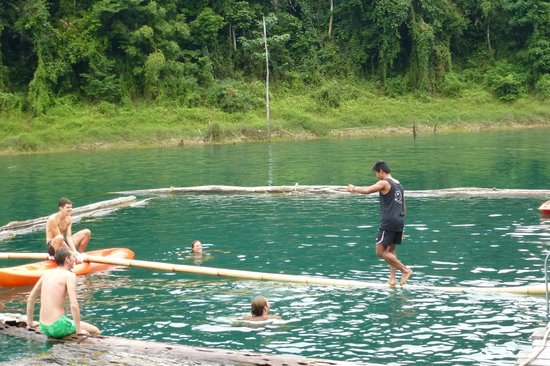 Thanks to the internet and modern technology, there are more distractions that keep people from leaving their houses. Online streaming, video games, web shopping, and social media are just a few examples of these addictive services. This has given people fewer reasons to go to places like a lake house for vacation. This is a shame since there are plenty of geeky things that can be done outdoors.
Most lake houses are surrounded by nature, which makes them ripe for collecting, observing, and documenting the local critters, flora, and fauna. Being away from tight urban areas also allows you to experiment and build exotic things. The peace and tranquility of nature even provide excellent opportunities for reading and observing the wonders of the universe. Below are a few interesting things you can do at a lake house:
Collecting Bugs
The woods surrounding a lake house can often be full of different types of bugs. They can be of different shapes, sizes, species, and so much more, which makes them fascinating. For those who are interested in these critters, collecting them would be a great way to spend their time. Not only can you learn a lot from collecting these bugs, but some of them can also even be worth money.
Bug collection can be an even more gratifying experience for those who want to become scientists. Catching bugs can take great patience and observation and helps your mind become sharper. Considering that this is something you can do outdoors, it will also keep you fit and healthy. It's not a bad way to spend your vacation, at all.
Documenting Plant and Wildlife
If collecting bugs is not your idea of fun, how about observing the local plants and wildlife instead? You can take pictures of trees, shrubs, flowers, animals, fishes, moss, and everything else. You can then catalog and document whatever you found the same way biologists would. This can give your time at a lake house a more profound meaning and value. 
There are already simulators out there that allow folks to observe, walk through, and analyze nature using their computers or phones. With that being the case, this can be considered a physical extension of that with more graphical fidelity. The exercise and the fresh air would be a bonus since those are needed for a healthy body. They are also necessary for people who spend the majority of their time indoors. 
Physical Games
Areas with lake houses can often have clearer skies and better weather compared to urban locations due to the absence of light pollution. This opens up the possibility of games played outside with family and friends. From various board games such as chess and checkers to more physical games like soccer and water sports, there are countless possibilities to play a game at the lake!   
Building Floating Platforms
Building stuff is the ultimate form of geeky pursuits. Given you will be near a body of water, it would be common sense for you to build something that floats. It's fortunate, then, that you are in a place that has a lot of twigs and leaves. You can then make a makeshift raft and place all sorts of stuff on it.
You could also bring empty water bottles to do this so you can build as big as you want. A good alternative would be those floating docks meant for ponds instead of the full-sized ones. You can find a pond docks supplier easily enough on the web for your needs. All you have to do then is to bring it with you to the lake house and go nuts.
Reading by the Water
Reading is one of the most popular pastimes by those with a geekier nature with varied preferences. Some like to read comic books while others prefer to stick to traditional paperbacks with tiny fonts. There are those who like both but would rather read them using their handheld devices. Whichever of them you may be, reading by the water is an excellent option.
Doing this is relaxing, healthy, and best of all, of great use of your time when considering the location. If you go to a lake house and read inside, this would be a complete waste of your time. Outside, there is fresh air, gorgeous scenery, and the sound of the wind brushing over leaves and the water. So, go ahead and flip some pages or swipe on your smartphone by the shore. 
DIY Fireworks Launchers
When you are at a lake house, you will be away from civilization and the rules can then be more relaxed. To that end, this is the time for you to create fireworks launchers that are yours alone. If you are inventive enough, you could create some truly spectacular displays. This would then make your stay at the lake house as memorable as it can get.
Now, there are many resources on the web that can teach you how to create fireworks launchers. Some of them are as simple as taping multiple commercial launchers side by side. Others involve a big cardboard tube, a long fuse, and stuffed with rockets. Play your cards right and you can launch them like you are holding a bazooka. 
Conclusion
Those who can be considered geeks are not often known to go to lake houses rather than stay home. This is such a waste because there are plenty of nerdy pursuits to be found in nature. Natural wonders are just begging to be documented, observed, and collected, if possible. The lake itself presents endless possibilities and you can even launch fireworks.