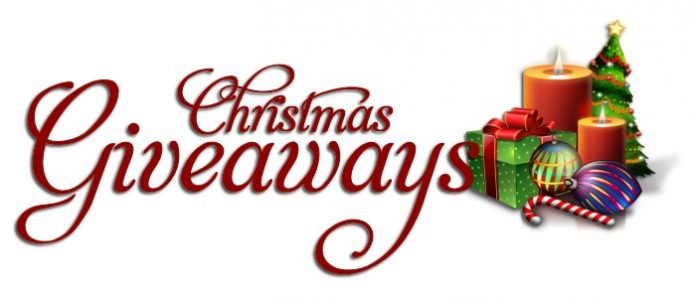 It's nearly that time of year again! For some, this is the best season thanks to snowfalls, decorating cookies, and family time. But if Christmas carols, the Starbucks holiday cup release, and twinkling lights just don't cut it for you, we have something better – our top online game giveaways for Christmas to look forward to! Many different online games will save up their best promotions and bonus offers for this time of year.
Types of Christmas Promotions in 2018
You will most likely see online games start to get into the festive spirit in the next couple of weeks. Standard features might get a holiday theme, and the promotions will get more generous.
Free Games On Christmas
Free games will be one of the most popular Christmas promotions offered in 2018. For some, you will have to be a new member, but many online casinos where you are a seasoned patron allow you games for free leading up to the holiday season. Playing a free game can be a quick and festive way to get into the holiday spirit.
Promotions, Promotions, and More Promotions
Contests are always a big part of game promotions, but you can expect them to step up their game this holiday season. Companies will be hosting contests for prizes that can range from freebies to game currency. You can also expect the chance to win some cool Christmas gifts like watches, TVs, and even a getaway trip for you and a friend. Typically, to enter into a contest, you will have to collect tickets or entries that you can earn. For each contest, the rules will vary, so make sure to read the fine print.
Tournaments
Keep your eye out for Christmas-themed tournaments that are planned on the seasonal or other favorite games. These tournaments will usually require you to play a certain amount of rounds on a specific amount of games. Then, the company will reward the players who played the most or how big your wins were. This kind of tournament can be great for the little guy.
Advent Calendars
Companies will be promoting their advent calendars soon and could reward you with a small treat every day in December leading up to Christmas. You can't beat this type of promotion because even though the prizes might be relatively small, you get something every day, so it adds up over the month.
Best Christmas Giveaways To Watch For
More game companies will be releasing their promotions once December hits, but here are some of the best promotions on the internet right now.
G'Day Casino will be celebrating the 12 days of Christmas starting on December 13th until Christmas Day. Each day, they will release a new bonus offer to all of their members and on Christmas they will be giving all of their members a freebie. Some of their promotions include special bonuses.
Ninja Casino is running a massive Christmas contest. You can enter to win as many times you wish.
Secrets of Christmas Slot Game is available now and is a game that allows you to embrace everything Christmas. You can earn festive gifts to activate more bonus features.
The Christmas Snow Globe Adventure at Mr Green Casino is a daily offer where participants get to shake a snow globe for a chance to win festive prizes and luxury trips. This promotion already started so head over to play today.
The bgo Christmas Market Giveaway is starting the holiday season early. Participants can compete for a chance to win a Christmas Market Getaway to Prague. For a chance, to win, go to bgo to read the full details.
Of course, before cashing in any Christmas promotion, make sure to look at the bonus policy in addition to the terms and conditions. For an offer seems too good to be true, it most likely is. Check to see what the requirements are to keep your Christmas merry. Happy Holidays!