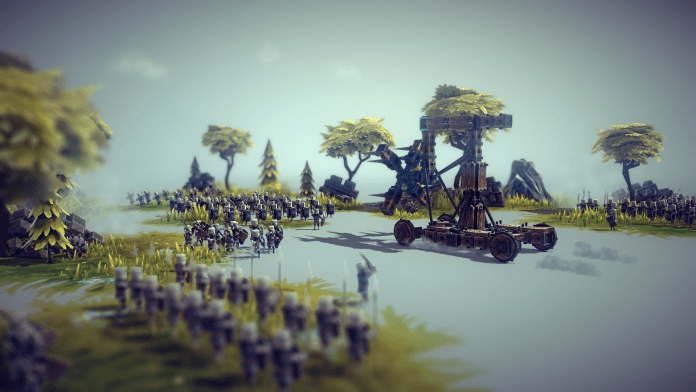 The first Humble Monthly has came and went. Was it a success or was it something that will not likely last very long? Time will tell on that for sure, but let us see what it is about so far. Unlike all other bundles, this one is not only monthly but also is buy now and see what it contains later. This could be a turnoff that limits its upside potential.
First Monthly Bundle Games
Besiege – Build war machines to throttle enemies and their structures.
Lethal League – Online fighting game with weapons.
Saints Row 4 – The conclusion to one of the wildest series ever.
Valkria Chronicles – Mixes real time combat with turn based strategy and cartoon graphics for a popular game.
Sanctuary RPG – Text based RPG done right.
Towerfall Ascension – Popular archery game with multiplayer support.
Legend of Grimrock 2 – Dungeon crawler with a decided old school flavor that new and old gamers can enjoy.
As can be seen above, the first lineup was very strong and well worth the $12. However, that does not mean the next month's lineup with be as strong. Also, Humble Monthly is also the likely reason that the main Bundle has been delayed for at least a week.