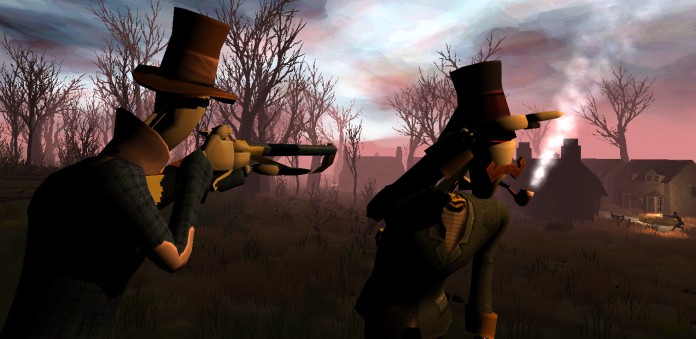 The Humble Indie Bundle is back again for a very impressive fifteenth installment. What makes this one so good? A combination of considerable variety and solid titles. Many game genres are represented here from strategy to fighting to survival sandbox. The games themselves have also been well received like Skull Girls, Goodbye Deponia, and Xenonauts. This gives a lot of bang for the buck for the beat the average tier and is why this is the level I bought at. The average has been rising steadily ever since it launched Tuesday, but it was too much to pass up. There is even the fact that this level will receive at least one free game next week.
The next tier offers a good fun game, but it is very restricted to local multiplayer only. The next two tiers are not games, but figures. I will take a pass on those, but might have considered the top tiers more with additional games.
$1 and More Tier
Sir, You are Being Hunted – Rather humorous survival sandbox.
Qube Director's Cut – First person puzzler.
Goodbye Deponia – Adventure game in the spirit of the old Lucas Arts games.
Humble store Coupon for Planetary Annihilation: Titans
Beat the Average ($6.99) Tier
Skull Girls (all DLC) – Don't let the title fool you. This is a very fun fighting game.
Planetary Annihilation – Real time strategy.
Xenonauts – A spiritual reboot of the Xcom franchise.
More Games Next Week
$10 and Up Tier
Gang Beasts (Early Access) – Local multiplayer brawler.
$25 or More Tier
One DIY Beast Figure
$75 or More Tier
Seven Beast Figures + one DIY Figure