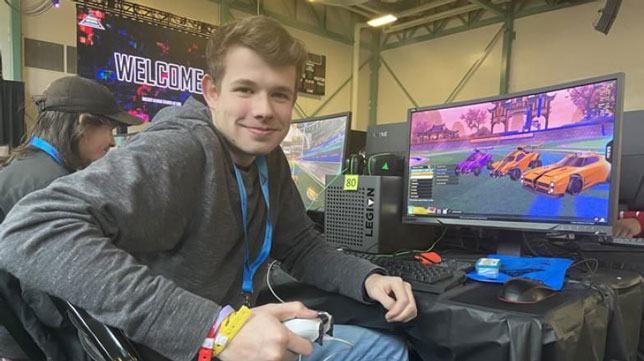 They say all work and no play makes Jack a dull boy. This adage holds water in the school setting as well. You can't spend every moment studying or working on your assignments. Sometimes you need to take a break and enjoy your favorite activities.
If you're an avid gamer, there are a plethora of video games you can play to pass the time. However, your gaming experience will significantly be influenced by the kind of gaming gear you have. And since you can't exactly build a gaming fortress in your dorm, it's essential to ensure you have the basic gaming items to improve your experience. Below is a list of must-have items to get you started.
A Gaming Laptop
One of the essential accessories you'll need is a gaming laptop. While you can use a regular laptop to play video games, it may take a toll on your processor and may not offer you the best experience. For this reason, it's crucial to invest in a high-quality gaming laptop.
Just as you would analyze the features of a paper writing service before deciding which one to go for, you should consider the features of each laptop you're considering before parting with your hard-earned money.
Some of the things you should look for include:
Graphics Processing Unit (GPU)
This is the feature that separates a gaming laptop from the rest, and it determines your overall gaming experience.
Central Processing Unit (CPU)
An excellent gaming laptop has a powered-down CPU to ensure prolonged battery life. Therefore, look for a computer with the latest processor from either AMD or Intel for the best performance.
It goes without saying that you'll have an awful experience if you can barely hear the sounds in your video game. For this reason, ensure the laptop you get has excellent audio quality.
It's also important to invest in a laptop with a high-resolution display.
Choose a laptop with a large RAM capacity to avoid lagging
Ensure the laptop has over 1TB of hard disk space. Alternatively, you can opt for a laptop that uses a Solid State Drive (SSD) instead.
Gaming can easily make your laptop heat up when you're playing, thus causing freezing of the game. To avoid this, invest in a PC that incorporates effective cooling mechanisms.
High-Quality Headsets
The last thing you want to do is to be the annoying roommate who makes too much noise playing video games in the dorm. To give your roommate some peace of mind, and improve your overall gaming experience, invest in a pair of top-notch headsets.
A great gaming headset makes all the sounds in your video game more realistic. Not to mention, it allows you to communicate with friends or family members you're playing without any hassle.
Gaming Controller
As we mentioned, it's not possible to have all the gaming equipment under the sun in your dorm room. Therefore, you need to find a way to reduce the number of accessories you have without compromising your gaming experience.
A gaming controller is an excellent way to do this. It eradicates the need to use a mouse or keyboard, which reduces the number of things you need to invest in. Forbes recommends the Microsoft Elite Series 2 Xbox One Controller. It's customizable, has lots of controls, it's comfortable, and has adjustable thumbsticks.
Controller Charger
There's nothing as annoying as a controller charger dying on you when you're in the middle of a fun game. You don't have to deal with this with the best controller charger. Ensure the charger is compatible with your controller and ensure you always charge the controller before a game to avoid frustrations. However, don't just go for the first controller you come across. Research, compare features and invest in the best.
With these accessories, video gaming in school should be a breeze. As you can see, you don't have to invest in so many accessories to enjoy playing video games. As long as you have a high-quality laptop and the rest of the items listed in this article, you should be able to play without any challenges.
However, don't let this list limit you. If there are other items you'd like to buy to improve your gaming experience, feel free to build your gaming fortress. And remember to prioritize your schoolwork as well – don't play video games all day every day!