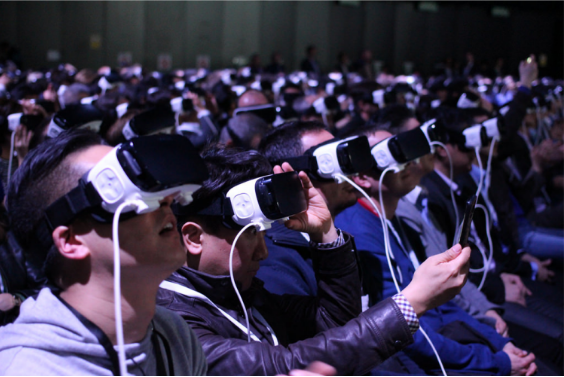 iGaming is huge business. In fact, among the millennials, the 18 to 30 year old generation, it is one of the biggest entertainment industries throughout the UK, the United States, and the rest of Europe. Gaming provides the opportunity for men and women alike to enjoy the thrill of thrilling game action from anywhere in the world.
One of the Most Exciting Options
When it comes to gaming, there are plenty of options. Some prefer their video game consoles where they can log on and play an action or thriller game with strangers or their friends, with people in the same house or around the world.
However, more young men and women are simply being drawn in by the excitement of real live action, from the comfort of their home, on the bus or train, or while taking a quick break from work. Gaming is looking up, to, and one of the biggest trends to focus on in the coming months involves virtual reality.
Bringing Virtual Reality to the Gaming World
Price factors are one of the biggest issues keeping more people from enjoying virtual reality, but it's beginning to show its impact within the gaming world. Innovations in these endeavors, along with livestreaming and mobile play, are likely going to have their biggest test in the coming years. If they survive, then it's really 'game on.'
Imagine being able to log on to a game from your tablet or other device, or better yet, by slipping on a VR (Virtual Reality) headset and move around the game as though you were actually there. Imagine stepping up to the slot machine of your choice and pressing the buttons. There will be little else to compare to this, short of the actual thing live and in person.
When people get excited about the prospect of VR, they might want to know where to go for the best action, and for that, slots.info is a great place to start.
Cost is the limiting factor right now.
Prices for VR are still exorbitant, but like most technology, the longer it's around and the more people with the means buy into it, the more affordable it becomes.
eSports
Next to pay attention to is eSports. This is basically online competitive video gaming. Imaging watching two teams playing Call of Duty competitively. Imagine rooting for one team in particular.
Imagine being able to place wagers on these matches. Well, that's the world of eSports and it's creeping into the mainstream slowly, but surely.
Cryptocurrency
If you've been living under a rock for the past few years, you might not know anything about Bitcoins, but this cryptocurrency is becoming more prevalent in online gaming because of its authenticity, easy conversion of currency, security, and even relative anonymity for the user.
We're likely going to see even more about cryptocurrency in the live gaming action in the months and years ahead. In fact, Bitcoin is now more valuable than gold and people from almost all walks of life and from almost every country can purchase Bitcoins to be used in any number of ventures.
Better still, more online games and other businesses are accepting Bitcoins, and the trend is expected to continue.