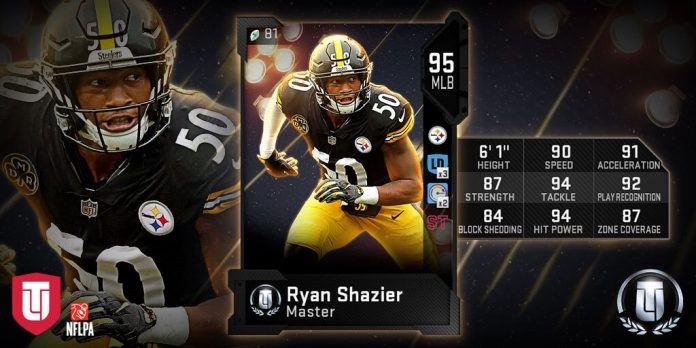 Here are the current members of the Madden 19 Ultimate Team (MUT) called the Ogres of DOOM! There have been many changes almost daily, but the teams is finally set now barring the odd move on occasion. Here is the current starting roster:
Ogres of Doom Current Starting Roster
Offense:
QB: Steve Young – 97 OVR
QB 2: Michael Vick – 92 OVR
HB: Adrian Peterson – 98 OVR
HB 2: Ricky Williams – 98 OVR
HB: Marshawn Lynch – 90 OVR
WR: Jerry Rice – 97 OVR
WR 2: Julio Jones – 96 OVR
WR 3: Odell Beckham Jr. 95 OVR
WR 4: Randy Moss – 94 OVR
TE:Tony Gonzalez – 97 OVR
LT: Anthony Munoz – 98 OVR
LG: Randall Mcdaniel – 95 OVR
C: Dermonti Dawson – 95 OVR
RG: Larry Allen – 96 OVR
RT: Willie Anderson – 94 OVR
Defense:
MLB: Bobby Wagner – 96 OVR
MLB 2: Ryan Shazier – 95 OVR
LOLB: Roquan Smith – 97 OVR
ROLB: Lawrence Taylor – 95 OVR
SS: Ed Reed – 94 OVR
FS: Paul Krause – 95 OVR
LE: Reggie White – 95 OVR
DT: Gerald McCoy – 97 OVR
RE: Bruce Smith – 93 OVR
CB 1: Richard Sherman – 98 OVR
CB 2: Deion Sanders – 96 OVR
CB 3: Night Train Lane – 94 OVR
CB 4: Mel Blount – 93 OVR
In total, including backups, there are 10 Pittsburgh Steelers in the Ogres of Doom! Pittsburgh happens to be not only my favorite sports team of all time, but also the team for the cover player (Antonio Brown) and the MUT Master (pictured).
Jerry Rice, Ricky Williams, and Ryan Shazier are all three free players that are leveled up by winning different challenges and matches. However, the real leaders of the team are Steve Young, the quarterback, and Bobby Wagner of the defense. As the name suggests, this is a smashmouth football team! Defense and power running (Adrian Peterson and Marshawn Lynch) are key, but this team can also throw the long ball to such big receivers as Jerry Rice, Julio Jones, and Randy Moss. The defense dominates with the likes of a large defensive line and extremely fast linebackers.