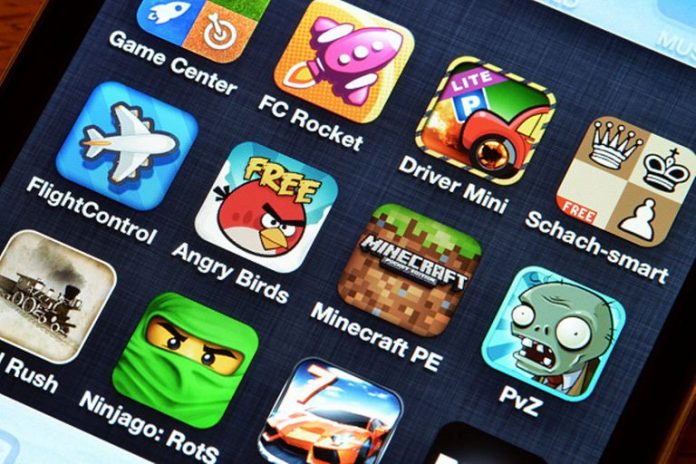 So, it's 2019 and you're looking to find a great game out there to occupy your time until it's time to scream "Happy New Year" again! This list does not include mobile games for real money, but might all become a great addition to the collection of games on your smartphone. In preparation for that need for you to get back on that mobile and begin gaming again, we've got a list for you:

Alto's Odyssey 
The sequel to Alto's Adventure is a beautiful follow-up, featuring a desert to explore. Released in February of 2019, this mobile game was nominated for numerous awards. It is considered a must-play for anyone looking for something fun and fascinating to play.
People are bragging about the surreal landscapes and beauty of this game, so be sure to check it out!
Fallout Shelter 
For years the Fallout series has kept fans of the franchise happy and occupied exploring the vast nuclear wasteland of this popular universe. After many years of defeating monsters and navigating dark subways, this mobile game gives you a whole different goal: to build the best shelter you can!
Not only you create your own shelter in this popular sim, but you have to protect it from numerous threats!

Fortnite 
Say goodbye to any notion of having extra time for the next year, as this game has proven itself incredibly popular, and yes, it's available on mobile! Now you can engage in fights to the death with other players, battle zombies for hours, or build your own world.
Fortnite seems to have it all and won numerous awards since its release in 2017. You can see this data which is a huge achievement in a field of gaming. 
Horizon Chase – World Tour 
Feel the need for speed? This game hit the market in 2015 and has been going strong ever since then. This is a single player game for those who want to have a fun race, without needing intensive, high gloss definition or other players. This is a game harkening back to simpler games of the past, but preserving the fun that came with them.

Into the Dead 2 
Run or die. That was pretty well the message you got with the first Into the Dead. You had no choice but to move forward and kill those zombies before they killed you! This Battle-Royale was incredibly popular and has now spawned a sequel that has also been well received by fans.
If you feel the need to take out a zombie or two, this is one of those games that are worth checking out. This sequel is superior to its predecessor with the introduction of a more compelling plot. 
Minecraft 
Well, where would we all be without Minecraft (besides about twenty pounds lighter)? This world-building game is still unstoppable, although it's probably not the powerhouse it was when it came out. The truth is, though, you can still build worlds, explore them, fight in them, or watch other people battle away in them!
The original was released in 2011, however, the mobile versions were released years later. This is the one where you can meet friends for life, in addition to getting lost in worlds you, or someone else, has built.
Monster Hunter Stories 
The original Monster Hunter was big, really big. This new spin-off follows a considerable more role-playing approach than the other, though. There's still plenty of combat for those thirsting for that fix, and there are no in-app purchases to make on this one.
Monster Hunter Stories was released in 2018 for mobile platforms and had good reviews. 
Pokemon Go 
It came out in 2016 and is still going strong, although it did premiere with a few technical glitches. These issues though have been dealt with, and Pokemon Go is free-to-play. This game is addictive and has proven to be so, as it has made a staggering three billion dollars since its release.
If you're a fan of Pokemon, then give this a try. Even if you're not, you might want to see what it's all about!
PlayerUnknown's Battlegrounds – Mobile Version 
PUBG for mobile? Yes, it's true. A hundred of you will land on Erangel Island, but only one of you will return. Well, look at the bright side: those are better odds than what you'll get playing the lottery! All joking aside, this mobile is a solid instalment in the series and worth taking a look at.
The PUBG for mobile was released in February of 2018 and had some seventy-five million people register to play it before it came out! 
Pro Evolution Soccer 2019 
This comes from a long series played on the PC and the PlayStation but now is available on mobile. This well-received soccer simulation allows the player to indulge in simulated gameplay to win.
Released in 2018, this game was a hit from the moment it landed!
That's our list for this year; see you again next year!