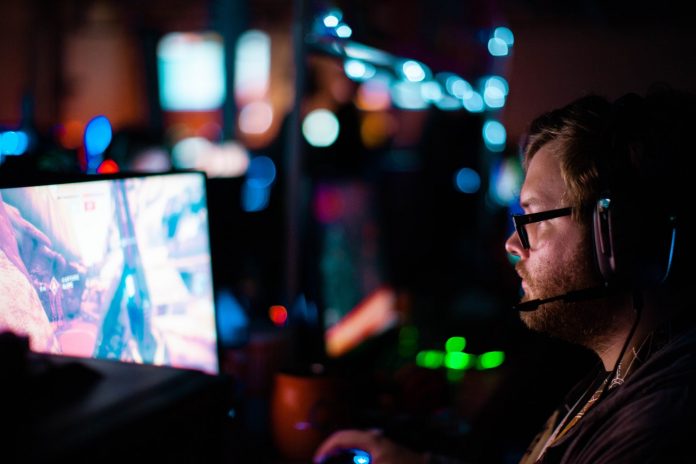 There are courses and degree programs for eCommerce. There are all kinds of online programs for any interest you could possibly have. Is it too much of us to ask for eSports programs at universities? It's what we love and it's what we want to learn more.
As it turns out, it's not too much to ask.
It ll started in 2014, when a League of Legends team was sponsored by a scholarship program at Robert Morris University in Illinois. And from there on, things started moving in the right direction. College eSports became a real thing.
If you love eSports and you're about to start applying to colleges, you must be wondering: what are the universities with best programs of this type?
Here comes the list that will certainly affect your decision.
Best eSports College Programs
Maryville University of Saint Louis
If you're after the best college teams in eSports, you should check out the Top 25 College League of Legends Rankings. Maryville's team earned the second spot on the list. In his statement on the occasion, President Mark Lombardi, PhD. said: "we expect to compete at the highest level of collegiate eSports for years to come."
You know what that means, right? The university invests a lot in this team, and you can become part of the fun.
Miami University
Miami University started offering partial scholarships for eSports since 2018. With that, this University made a commitment to invest in sport innovations. This school has one of the best ranked digital game studies programs on a national level.
But beware; the name of the university can be misleading. It's based in Oxford, Ohio. It's not in Miami, Florida. That's just a warning in case you were expecting perfect climate.
University of Utah
This university has a top-level eSports program, supported by cognitive and behavioral advisors, wellness and nutrition coaches, and sports psychologist. They finally took eSports to the level of a competitive discipline.
Sure; you'll spend a lot of time playing eSports if you join this program. But who cares? If you have too much work to do and you're wondering "who can do my assignment online" – there's always a solution. You can hire writers and researchers, so you'll have more time for eSports activities.
Columbia College
Esports is a discipline under Columbia College Athletics. That's how serious the college is about the program. It holds the third spot in the College League of Legends rankings we mentioned above, but it's a serious competitor for a higher spot. According to the Coaches Poll, this is the university that ranks first.
You need serious skill and commitment to become a CC Cougar, but you have that in you, right?
Georgia Southern University
The Southern Collegiate Gaming Association was formed in 2012. Since then, it never stopped evolving. Currently, the association supports six eSports teams: League of Legends, Overwatch, Call of Duty, Rocket League, Smite, and CSGO.
If you're not sure what team you want to join, you can attend the try-outs in the ones that attract you the most. But you have to be great if you want to enter any of them.
Georgia State University
Esports is a program under the Creative Media Industries Institute at Georgia State University. There are six teams to choose from. You can attend workshops, exhibitor's events, networking events, and more. The admissions are free.
Kansas Wesleyan University
If a college wants to be attractive to modern students, it has to become an eSports college. The competition among educational institutions in this sector is huge. Kansas Wesleyan doesn't lag behind. The Coyotes were formed in 2015. The team has its own room that the university equipped with advanced gaming amenities and PCs.
Stephens College
There's an all-women's varsity collegiate eSports team at Stephens. How cool is that? It shouldn't be weird for women to be involved in eSports at an equal level with men, right? What century do we live in? To have an all-women's team is a slap in the face to most other colleges, where the eSports teams are usually men-dominant.
Midland University
Esports is on the level of athletics at Midland University. It's just the way it should be. So you can get an athletic scholarship if you become part of the team. The president of Midland University, Jody Horner, said: "We find that students who are highly engaged in extracurricular pursuits are more successful academically."
She gets it. Esports make you more focused, and when you achieve such level of focus, you can translate it to any other activity. Studying included!
What College with eSports Team Should You Attend?
No one can make that decision for you. It depends on many factors, such as location, fees, living standards, campus accommodation, student community, academic programs, and much more. The eSports team is just an addition to the package.
If you narrowed down your list of colleges based on all other factors, the eSports culture can help you make the final pick. Do your research, contact people from the teams, and you'll easily make the final call.
Almost all colleges started investing in this discipline. They get it very seriously, so they provide state-of-the art computers and gaming equipment for their teams. You'll be happy to join any of the teams we listed above.
BIO:
If you ask Robert Everett to name the priority in his life, it's eSports. That's not shallow; it's brave. Robert is also a writer and a blogger, who teaches students how to have the most fun at college. You can connect with him on Twitter.