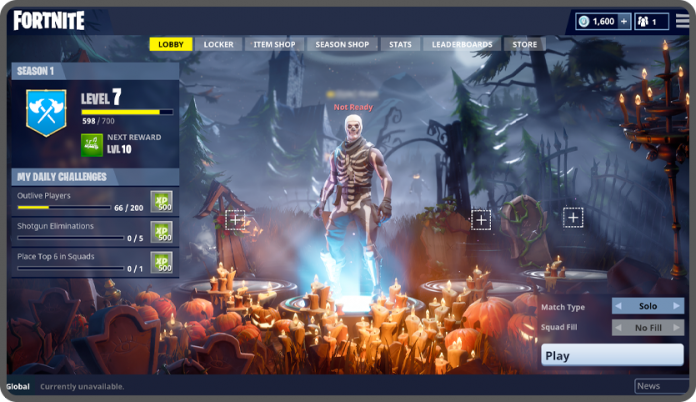 Playing online games comes with risks due to cyber threats. Don't worry because there are ways to protect online gaming. Learn to safeguard your identity and your gaming devices. Here are some tips to help you stay safe while playing games online.
Only Play With Reputable Gaming Platforms 
If you play online games make sure that you choose reliable platforms. Ensure that the gaming platform uses robust security measures. Steer clear of unofficial or third-party gaming platforms. They may pose a risk for security breaches.
Use Unique Log-in Credentials 
When creating your login credentials, avoid using the same password for different platforms. This way you do not put your other accounts at risk for security breaches. A combination of letters, numbers, and special characters can help create a unique password for live casino and other gaming accounts. To avoid forgetting your logins, use a password manager. Creating strong and unique usernames and passwords is crucial to ensure online gaming security.
Turn On Your Two-Factor Authentication (2FA) 
You will need the 2FA code when this is enabled. The code is often sent to your mobile number or email. The 2FA reduces any risk of unauthorized account access. Even if someone gets a hold of your login credentials, it will not be easy to gain access if you have activated the 2FA.
Secure Your Personal Details 
Never share your personal information with others, especially in gaming chat rooms. This includes your name, phone number, address, financial information, etc. Not sharing this will prevent unauthorized access to your gaming account. Be mindful of who you share your login details with. Ensure that you take the necessary steps to keep your online gaming information private.
Closely Monitor In-Game Purchases 
Many players make in-game purchases to boost their gaming experience. And when you do, be careful with such transactions. With in-game purchases, you may need to use your bank information. Be wary of sharing this online. Make sure that you set a limit to avoid overspending.  Regularly check your transaction history to monitor any unauthorized or fraudulent purchases.
Regular Updates on Gaming And Security Software 
Failure to update your gaming and security software can put your accounts and devices at risk of cyberattacks. Regular updates will often include security patches. This protects you from potential threats while playing online games.
Know How to Spot Scams and Phishing Attempts 
It is no longer a surprise to learn about scamming or phishing incidents these days. That is why online gamers make sure that they are aware if they are being targeted for scams and data phishing. To spot these attempts, be wary of any unsolicited messages. You should not easily share your account details in any way. Also, avoid clicking on suspicious links or joining unofficial communication channels.
A safe gaming experience involves a thorough understanding of how vulnerable you can be when playing games online. By following the tips above, you can greatly boost your online gaming security. This way you can enjoy your favorite online games without worrying about unnecessary risks.