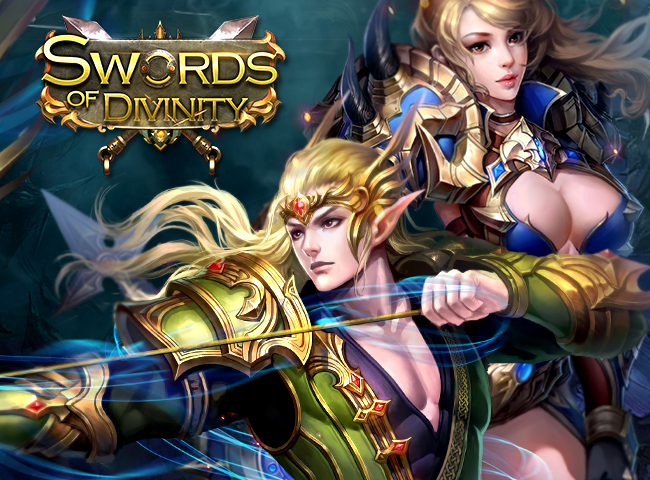 Swords of Divinity Open Beta Gift Pack Giveaway
R2 Games and GameOgre have teamed up to offer a Swords of Divinity Open Beta Gift Pack Giveaway to our GameOgre.com members. To get this key, all you have to do is be registered on GameOgre.com and post in this blog asking for the item. Your code will then be sent to you soon via email in the profile you used to register here.
SOD serial number to receive steps:

1. Use the following link to register: Swords of Divinity – R2 Games on Facebook | Facebook
2. Enter the game and click on the Daily Quests button
3. Paste your code in the field.
4. Click 'Collect Rewards'.
5. You will receive a confirmation that the items have been redeemed.
Gift Pack contains:
Lv.1 Merc EXP Potion x50
Lv.1 Gem Pack X3
Soul Gem x5
Note:
1. Each account can only collect 1 code.
2. Codes are to be redeemed in game.
3. Each code can only be used once.
Welcome to Swords of Divinity – a unique online Action RPG for everyone!
Take your first steps in a magical journey to unlock the true power of the gods. Assume the role of one of 4 powerful archetypes – Mage, Knight, Archer, or Priest – and push forth to seek your true destiny. Face adventure, peril, and glory on your quest for true power and peace in the homeland!
– Experience seamless online play with thousands of other concurrent players.
– Develop your hero the way you see fit with a rich personal character system.
– Prove your worth in countless PvE and PvP events to take part in.
– Join Guilds and form groups with other players to take on the toughest challenges.
– Discover the secrets of Swords of Divinity and awaken the hero within you! Play for FREE!