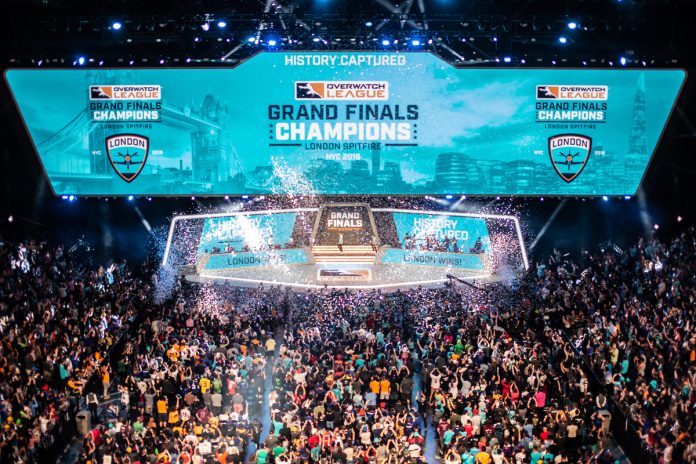 In the recent past, playing computer games was considered entertainment only. The rapid rise of esports changed that completely, as they are starting to look more and more like traditional sports.
There are millions of fans from all around the globe, pro gamers and tournaments with insane prize pools on the line.
This opens the door to some exciting opportunities. You can actually make money by playing your favorite games nowadays. Here are the best three ways to do it.
Become a Pro Gamer
The first and most obvious option would be to become a pro gamer. You need to invest a lot of time, develop your skills and join a team that has sponsorships and is competitive at the highest level. It's easier said than done, but there are pro gamers that are making a ton of money these days.
Just take a look at the 2019 International. The unofficial Dota 2 World Championship had a prize pool of over $34 million this year. The winners from OG split more than $15 million for their victory. That's obviously the top of the esports world, but there are many smaller tournaments that could bring you some cash.
It must be mentioned that most people don't have the skills to become good enough, though. If you feel that might be the case, don't worry. We have some alternatives ways to make money from esports that are much easier.
Become a Streamer
If you are not quite good enough to become a pro player but you have deep knowledge about certain games, you should consider streaming. The rise of Twitch and YouTube opened the door to anyone who can create engaging and meaningful content.
Some streamers rely on their skills, others are funny or can provide insightful commentary that is useful to their viewers. You can take a look at the most successful ones to learn a thing or two, but don't simply go out and copy them.
Try to create unique content that will provide value for the people watching, one way or another. There's no fixed recipe, so don't be afraid to improvise and try new things. It takes some time to build a following, but it can be very rewarding.
Watching Esports
The esports revolution attracted the attention of many online gaming sites. They now cover various games such as Dota 2, Fortnite, CS: GO, and many more extensively. If you are playing some of them and watching the biggest tournaments, you might as well profit from them.
You already have the core knowledge and invest a lot of energy in following the game. You need to learn some basics about what to do and you are good to go. On top of that, many eports sites on the web have loads of promotions.
You can get a huge welcome bonus and enjoy a lot of action by joining any of these US esports betting sites. They have a solid reputation and offer all popular esports events.
Final Words
You certainly can make money by playing your favorite games, but don't count solely on that, ditching everything else in your life. You should still stick to traditional education and job opportunities unless you find out that you are extremely talented in esports.