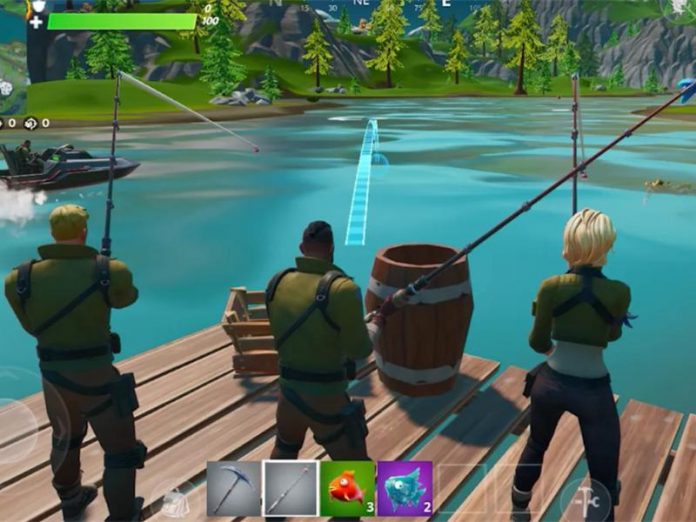 From the crazy days of Candy Crush Saga, mobile gaming has come a long way in the last decade. As mobile phones have got smarter and more sophisticated, bigger and more responsive, so gaming companies have found new and ingenious ways in which to infiltrate our head space with compelling and dare we say it, addictive products.
There are hundreds of thousands of ways to spend time glued to your mobile handset right now, testing your skills, luck and intelligence against the computer, friends, enemies, or the house. But which are the best?
Here we pick out 5 top mobile games to try in 2021.
The New York Times Spelling Bee
Ok, so it might not be the first choice that springs to mind when choosing a mobile game to play, but the New York Times Spelling Bee is a little intellectual cracker which asks you to spell different words from the selection of letter displayed in the honeycomb shapes in the center of your screen. Reputedly it can improve your IQ. Certainly, it can do more for your intellectual skills than other games in our list. It comes in both free play and subscription format. 
Mario Kart Tour
The Mario Kart journey continues with this awesome little racing game that was designed by Nintendo and follows the characters of Princess, Bowser, Luigi and Mario as they race round new and familiar racetracks from the Mario Kart archives. It's dead easy to play and will appeal to anyone who has ever played the original games from the Snes or more up to date versions.  The free play mode is very good too so you don't even need to pay to enjoy it!
Fortnite 
Ok, so it has literally found its way onto every computerized device going .. the phenomenon that is Fortnite! In the mobile version you can actually play against people who are on different platforms. So if you're mates are on desktop or table too that is on issue. And the assets you are building up on one platform are ported in to merge on the mobile version so wherever you play you are moving forward. Hard to believe you can actually enjoy the same kind of experience on mobile, but believe us when we say you can – head to the app store now to find out for yourself.
Reactoonz 2
We had to include a video game in here because, despite of all the nostalgia it brings, the online gaming industry is one of the best exponents of mobile gaming going. For the last 10 years they have been honing their products to make these devilishly fun games as mobile friendly as they can be. One of the best examples of this is the Candy Crush-type grid game, Reactoonz 2. Watch as the little icons drop into place on your screen, form winning clusters, then explode to be replaced by new ones. Find out more in this Reactoonz 2 review.
PokemonGO
The Pokemon sensation appeared to be fairly short-lived. A one summer wonder many of us believed. But put your cynicism aside because there is still a hard core of Pokermon followers out there who are glued to their handsets as they walk the streets, hopefully avoiding traffic and searching out the nearest gameplayers. We are now in the eighth generation of the game and it continues to obsess fans of all ages. And its easy to download on the App Store and in Google Play too!