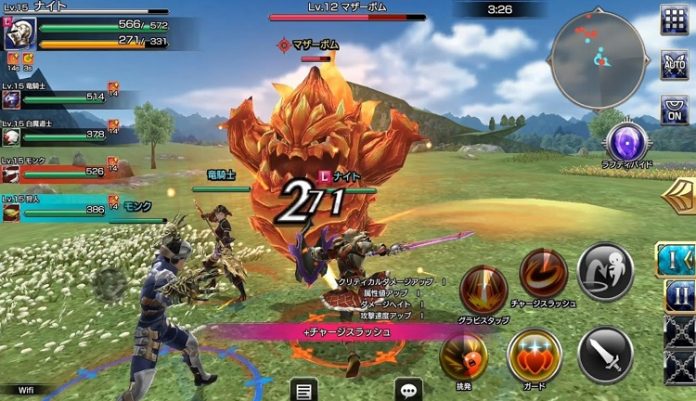 Japan is one of the homes of modern gaming and so it is no surprise to see that millions of its citizens enjoy playing titles online.
Here is a look at the games that are currently leading the way in shaping Japan's esports culture, many of which are also staples of the international scene.
Overwatch
Blizzard's team-oriented FPS has a huge following around the world and it is also much loved in Japan, where various professional teams have had success in the past four years. Japanese Overwatch players are amongst the most skilled worldwide, and it is easy to see why the colourful characters and high octane gameplay that it offers managed to strike a chord with gamers there.
Knives Out
Battle royale games are big everywhere, but while the likes of PUBG and Fortnite might be the biggest earners in the West, a mobile game called Knives Out holds that title in Japan, generating hundreds of millions in revenue and outshining its better-known rivals.
Mobile-friendliness is a big selling point for many modern games, ranging from multiplayer titles like Knives Out right up to the different experiences that are available to Japanese players on Casumo. It is no surprise to see that the only countries which spend more on online gaming than Japan are China and the US.
Fate/Grand Order
Another big money spinner in the mobile realm, this RPG has been a hit for half a decade and keeps bringing players back for more thanks to regular content updates and addictive gameplay.
It certainly helps that Fate/Grand Order is inspired by an existing fictional franchise, and the bevy of paid-for loot boxes is a sure-fire way to keep the cash rolling in. But with flashy visuals, entertaining characters and eye-catching animations, this is much more than your typical turn-based action-strategy title.
Monster Hunter: World
While it may have caught on in other places to a lesser extent, the Monster Hunter franchise has found far more success in its native Japan than anywhere else. The latest iteration, released back in 2018, still manages to capture the attention of a vast user base, especially since its online play options make it worth returning to.
The appeal of Monster Hunter: World is multifaceted, with a mixture of expansive environments to explore, astonishing beasts to stalk and cooperative multiplayer capabilities helping to make it more compelling than any of its predecessors. The fact that it has sold over 15 million copies worldwide attests to its impact.
Hearthstone
Another Blizzard title which makes it into this list, Hearthstone is a collectible card game originally launched back in 2014 that has proven to be popular in Japan thanks largely to the fact that it is available as a mobile app, as well as a desktop experience.
Mobile gaming is bigger in Japan than almost anywhere else, supporting lots of different single and multiplayer experiences. Hearthstone embraces a turn-based approach to play that is reminiscent of Magic: The Gathering, but benefits from an intuitive interface, a personality-rich art style and the backing of the lore of World of Warcraft.
League of Legends
MOBAs are not just fun to play, but also make great spectator sports, with League of Legends remaining the dominant power in this marketplace, ahead of rivals like Dota 2.
The interesting configuration of trends in Japan means that while LoL may not be as popular here as it is in other regions, there are still some top esports teams focusing on this title, showing that its gaming market is definitely diverse and vibrant