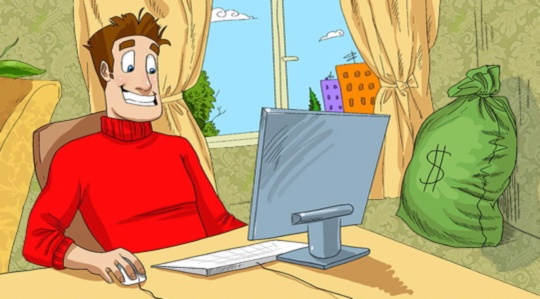 Many online video games evolved with the primary purpose to offer entertainment to the masses. Obviously, the creators had to also identify ways to monetize these games, such as monthly subscriptions, an introduction of a wide range of in-game purchases, such as virtual cash, privileges, powers, and VIP statuses, or other "physical" items: guns, vehicles, outfit elements, etc.
As a next evolution step, many game creators have democratized this aspect, allowing users themselves to participate in this transactions as sellers, not only buyers. This has lead to an entire range of financial opportunities for players to exploit, some of which will be covered below. Of course, considering the topic, we should also mention online gambling for real money – the old but still a very popular way of trying your chance to make big money.
Choose Your Game and Money-making Strategy
If making money is your only criterion, you'll be faced with a huge amount of choice spanning widely varying game formats. One good opportunity is to be creating and selling your own cosmetic items in Valve's Team Fortress 2 – reports state that approximately 90% of items in the game were created by random players in the game's dedicated "Item workshop", where items can be submitted to the community for review. If these are heavily upvoted, they can be normally sold for good money.
Second Life is another interesting online money making option, with the user to user transactions worth as much a $50 million being reported previously (virtual furniture, land, clothes). The game's tools allow the creation of various artistic content (even paintings and sculptures) and even displaying these in art galleries. There is already an established community of artists and fashion designers here that create, advertise and sell their work for real money.
A more traditional approach in the same game is to earn virtual currency (Linden dollars) for a great variety of activities (even for sitting on a camping chair) and then trade this currency to other users for real money. Obviously, not all ways would be equally rewarding, with the greatest earning potential still associated with the creation of virtual content. Thus, in Entropia Universe (yet another game) an entirely virtual space station was sold for $330 thousand.
There is also a wide variety of social card games where several real people assemble online and play together. As you can see, while with many games you have no control over the winning chances, there are others with way more room to apply your skills.
Estimate Your Earning Potential
If you want to focus on getting the highest value, you should obviously make some estimations with regard to how much time and effort you will invest for each dollar earned. Although certain earning strategies are more attractive and original than others, it does not mean they also have the highest earning potential. On the other hand, it might be wiser to start with an idea that brings little revenue at the moment but has a huge growth potential or can even allow you to progressively build passive income over the years.
To conclude, there is a great abundance of choice when deciding how exactly to monetize your time spent playing online games and some of these options imply a lot of creativity and ingenuity (even creating a new path) but can ultimately be very rewarding.