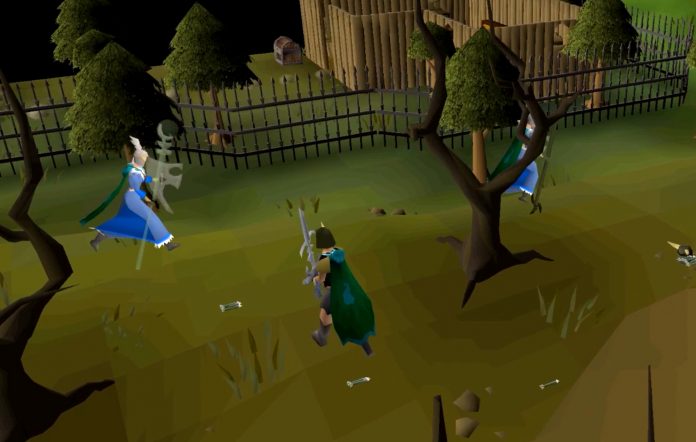 Welcome to another of our weekly gaming guides; this article will be covering Old School RuneScape's latest mode update, Speedrun integration. This mode will be introduced to the game's quests and be available only in the members-only worlds and saved on separate files. Though this mode shouldn't require much in the way of currency, ensure you have a fully stocked bank, to learn more, click here. 
With this exciting new announcement, let's get into the details of what we are to expect from this update. 
Release date 
The beta version of this mode will become available to users from September 14th and run for two weeks. This will allow Jagex to collect the necessary data to ensure the main event will be perfected. So, make sure you don't miss out on the chance to be one of the first to try out this awesome new update.
How to Enter the Speedrun Worlds
Jagex shared on the official OSRS website how to go about partaking in the Speedrun worlds. Once you log onto a speed-running world, you will be shown the available quests. Select the one you wish to take on, and the game will then adjust your stats. Finally, you will enter the quest with the recommended levels and be provided with all of the necessary and relevant items. This should provide you with the best chances of completing these Speedruns.
Available Quests 
When the beta version of this mode drops, players will have the choice of five quests to complete. When the mode is perfected and released in full each month, Jagex will be adding one new quest. The first five quests available are as follows: 
Cooked Assistant

Ernest, the Chicken

Demon Slayer 

Vampyre Slayer

Dragon Slayer 1
The months ahead will soon be mapping out the next available quests for this mode.
How it Works
Players will not have to be too on the ball while in Speedrun mode, and unfortunately, XP can not be earned while in these worlds. This additionally means skills can not be leveled up; this, however, doesn't mean you can't get your hands on rewards. Players will be able to get 'reward points' that they can transfer over to their main account. These points will scale depending on the efficiency of the player throughout the quest, and each quest can offer a maximum of 320 reward points.
It is obvious that OSRS has created this mode for those who are already well versed in Old School RuneScape, as there is no tutorial provided for the quests you can participate in. Additionally, PvP and mini-games such as Soul Wars and Castle Wars have been disabled in this mode. So it's safe to say this new Speedrun mode is a great new way for experienced players to change things up a little.
Rewards and Leader Boards
As with many other games that incorporate Speedrun modes, RuneScape will also offer users the ability to see theirs, as well as other players' stats. Your personal best time and the global best time will be viewable, and you will also be shown the necessary points and times needed from each quest in order to collect rewards.
Updates and Feedback 
Tradeable or Untradeable? You Decide!
Players requested that Jagex make the rewards received from Speedrun quests be untradeable; this will ensure that players are able to show off their achievements without others purchasing them and devaluing the item. 
Jagex responded by stating that they originally pitched the rewards as being tradable so players who did not wish to partake could still enjoy the new items. However, after taking this information into consideration, they stated since players prefer cosmetic rewards and they will therefore be running a poll to truly allow the community to decide the final result.
Future Rewards 
Players have, since seeing the update news, requested that Jagex include rewards such as: 
Ornament Kits 

Pets

Transmogs
The team responded by stating the above suggestions were excellent options for future rewards, and that should the Speedrun mode prove popular, they will be sure to expand on the available rewards from completing the quests. 
Displaying your Rewards
Players brought up concerns regarding whether the Adventurer Outfit and Giant Stopwatch would be storable in the Player Owned House. Jagex responded with the excellent news that both the Adventurer Outfit and Giant Stopwatch will, in fact, be able to be displayed in the Player Owned House. 
Thanks for Reading!
We would like to thank our readers for once again selecting us for their gaming news. We hope you have found all the necessary information to conduct an epic Speedrun adventure, and we hope to see you in our next article; make sure to stay tuned for the latest gaming updates and information!