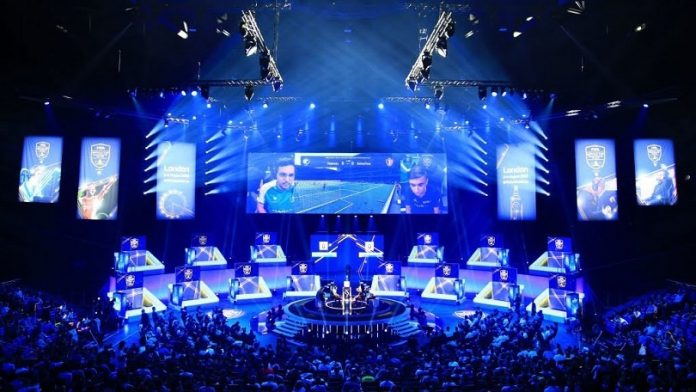 Although video games have been around for a long time, the official history of college esports in the US began only in 2009. Starting from then, numerous colleges all across the country founded their varsity clubs and teams to let their students become a part of the esports world.
In 2023, this field is getting ready for a real boom. The huge passion of students for video games, as well as numerous studies that confirm the positive effects of esports on students' attendance and performance, stimulate the esports scene in the US to grow and develop. Now the number of esports viewers and participants is growing quickly. So if you are a fan of video games, it might be your sign to join in!
Participating in college esports can have numerous benefits. It's a way to build up your self-esteem, gain a sense of competition, and achieve more in different spheres of your life. Of course, training takes a lot of time and effort. Sometimes, you might even need to hire an essay writer online from a reliable academic writing service to keep going. But the benefits and rewards you get are well worth the struggle.
So are you ready to become a part of this? If yes, here we will give you a list of the most exciting esports tournaments to aim for!
1.  College League of Legends
Without any doubt, the League of Legends is one of the cult video games of today. In total, the game has 150 million registered players, over 117 of which are playing the game actively every month. Given the huge popularity of the game, of course, there are plenty of esports tournaments and events that let gamers compete in it. And College League of Legends is one of the best options.
This championship is deservedly recognized as one of the biggest ones in the US for varsity esports. At this point, it has over 400 participating schools and 16 partner conferences. Also, it's known for its enormous prize pool. Last year, a total of $190,000 were spread between the top 8 winning teams.
Becoming a part of it will require time and commitment. However, you can always have an academic writing service do my lab report for me. As you delegate your assignments to pros, you get more time for polishing your game. But if you want to join a tournament that actually pays off your effort, this is a great option.
2.  ESOGA
ESOGA is short for Esports & Online Gaming Association. It was founded in 2019 and quickly grew into one of the most popular organizations in the world of esports, especially among students. According to the association itself, 76% of US kids and youth are playing video games, and 74% of parents believe that this might have certain educational benefits. Based on these numbers, ESOGA was created to help youth self-express themselves in esports and make the most benefits out of it.
To add some spirit to the competition, ESOGA runs its annual esports league to let students compete for various rewards. The league consists of numerous weekly competitions, tournaments, monthly challenges, etc. In the end, participants can win exciting prizes based on their performance, including Xbox, Nintendo, gaming equipment, and much more.
3.  National Association of Collegiate Esports
This nonprofit membership association was founded in 2016 to bring together thousands of same-minded US students and support esports at the collegiate level. By this time, the association already partners with 170 collegiate organizations and hosts exciting events. And it keeps growing, so joining in is definitely a good idea.
One of the biggest benefits of tournaments held by NACE is that they feature a fairly large list of games. Namely, participants can compete in Overwatch, Counter-Strike, Fortnite, and many other trending games. The events are held regularly both by NACE and its collegiate partners. Of course, during every event, there is a chance to win exciting prizes or get recruited by a professional team.
4.  Evolution Championship Series
The last one on our list is also one of the oldest competitions in the esports world. Evolution Championship Series was founded in 1996 and still remains the largest tournament in fighting games like Mortal Kombat, Street Fighter, and others. By this time, this championship is recognized all across the world and plays a massive role in this genre of video games.
Every Evolution Championship Series event is huge. Of course, since it's such an old and huge tournament, it's not easy to join it. However, it's definitely worth delegating your assignments to the top paper writing services and spending all your time getting ready for it because it always stands for large prize pools, crowds of gamers and cosplayers, and lots of fun!
Conclusion
If you are a gamer and esports fan, these are the major esports tournaments at the college level in the US. Now that you know about them, you have something to strive for. So don't hesitate to start playing more to polish your skills and, hopefully, become the next champ!