Twelve Sky
Twelve Sky is an oriental style, martial arts based MMORPG. Located in ancient china, Twelve sky puts players in the middle of an age old conflict between three warring faction. Choose your side in a quest for honour and power. Wage a never ending battle to obtain ancient holy relics that will help destroy that wish to oppose you.
Free MMORPG Rank by GameOgre: Not ranked.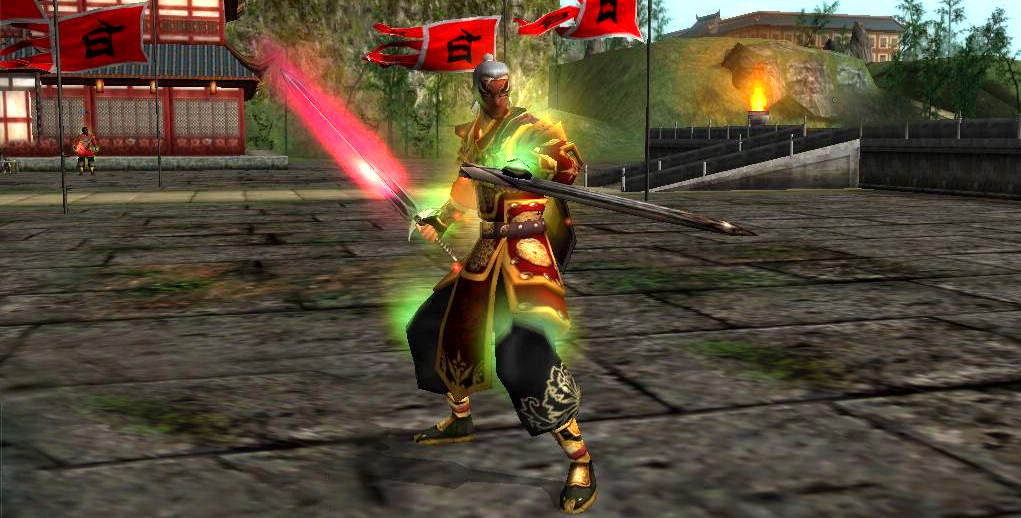 Select Review on Twelve Sky From GameOgre Review Members
Rating: 7
Author: rspade
Comment: I disagree with anybody who says that this game is a grindfest. Once you reach level 30 (took me about 2 hours of gameplay) you can enter into awesome PVP arenas. Basically there is a battle for your level range about every hour, and once you reach level 70, you can enter a warzone that is always open where you can fight other factions all day if you want. You can even invade their lands. I'd say that after level 90 it gets to be a grindfest, if you want to reach a higher level.
What made this game a "7" rating for me wasn't the grinding or gameplay or anything like that. I recently reached level 117 and I didn't mind putting in the time and effort to get there. What sets this game back for me is the reliance on a gambling system: basically to make your weapons and armor stronger you can enchant them. However, its always a gamble and depends on "luck." So you can get to high level and get great equipment, and try to enchant them better and wind up lowering their potency by a lot. It's a very frustrating system and it's sad that you only really find out how bad it is until high level since no one has the money or need to enchant low level items. I'd warn anyone who is thinking of starting the game or has just started to seriously consider that before they continue, since this is one of the only games I know of where you can go from having a great weapon to something a half to two thirds its effectiveness and be 20 million silver short for trying.
Official 12 Sky Forum
The official forum for Twelve Sky.
12 Sky Guide
The official Twelve Sky guide. Use this site for information on each feature of Twelve Sky.
12 Sky Forum Thread on GameOgre
Thread in GameOgre.com's forum about the game.