Perfect World Reviews & Info
Perfect World International is the English-based, international version of Perfect World II, one of the most successful 3D MMORPGs in more than 10 countries worldwide. The game is inspired by Chinese Mythology and based in the mythical world of Pangu.

While boasting a level of artistic elegance not seen in other games of its genre, Perfect World International offers an immersive online world that players can enter free of charge. Additionally, it features one of the most in-depth character creation interfaces in any game, numerous quests full of lore and depth, and an extensive selection of items and fashions. Unique MMORPG features like Territory Wars will delight gamers and increase replay value as they explore and battle across the ever-expanding game world.
Below GameOgre has included our pick for the best Perfect World Review as well as a link to our Perfect World Review page where gamers just like you can discuss what they do and don't like about the game.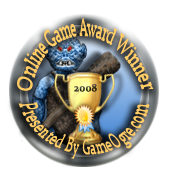 Free MMORPG Rank by GameOgre: #4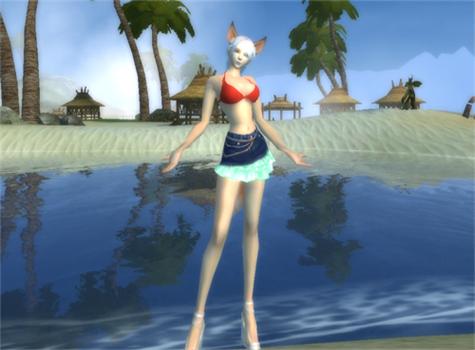 Select Review on Perfect World From GameOgre Review Members
Rating: 10
Author: Alarikulf
Comment: Perfect World is one of those games that would get just about any MMO fan hooked from the start. Beginning with the character creation, there is a broad selection of options for humans and elves so that your character can truly represent your role play persona. However, the males of the untamed (beastial) race are more limited to these options.

On the scale of graphics and gameplay, it is truly spectacular. Everything runs very neatly, and the only common glitch appears when the character gets caught between two close objects (ie; building and hill foot). Movement, camera zoom and rotation, weather shifts, and jumping are all developed smoothly. The transition from day to night is also topped with a nice sunset in between.

The graphics are truly beautiful in both high and low definition, and you can conveniently adjust them to work with your GPU. The audio is great throughout the game, and the music is a perfect composition of traditional Chinese montages.

As for the questing, it is fun from the start, and you won't get bored any time soon with such a wide array of unique monsters and missions.

You will also find that the armor from beginning to elite levels is very original and intricately designed, as the same can be said for the choice in weaponry.

Generally, this is a great game for anyone who enjoys MMOs, and aside from the optional features, it is free to play; a great deal for anyone.
Game Features
Customization - One of the most in-depth character creation interfaces. Players can create and play as anyone, including themselves.

Costumes - Players have the ability to fully express themselves through their in-game characters by customizing clothing, and creating fully personalized avatars. These customization items can be bought from the item mall or from other players.

Unique Classes - three unique races (Human, Winged Elf, and the Untamed), each with their own look, feel, and game mechanics. Each character class has different skill trees, which cater to the user's visual tastes as well as their intrinsic needs as a gamer.

Guild/Clan System - Guilds enable chat between members, creation of guild emblems, guild versus guild battles, and control of existing territories.

Free Roaming Map - Large variety of terrains and scenery and no "zoning" or front loading when entering a new area.

Territory Wars - Guilds can own territories and battle for their control. Weekly battles support up to 80 vs. 80 and winners receive a monetary reward determined by the amount of territory occupied.

Mount System - Large selection of custom mounts, including flying mounts and the unique ability to mount and carry other players. Unlike World of Warcraft, players can actually fight while on their mounts both in PvP (Player vs. Player) and PvE (Player vs. Environment).

Day/Night Cycle - To increase player immersion, the game shifts from night to day and sunny to rainy season on a regular cycle, changing the view of each area with time for realism.

Consequence - Character's abilities can change based on their decisions and their allegiance to good and evil as they align themselves with either side.

Marriage System - A complete marriage system where both players will have an online notice, and a wife/husband title.

World Events - Aside from day-to-day game play, players can also participate in World Events that regularly take place in the game and allow players to obtain unique items. The include treasure hunts, horse races,jungle ruins quests, etc.

Crafting System - Players can select and raise four different crafting skills. Blacksmithing (creates weapons), Tailoring (creates armor), Jewelry (creates various jewelry and arrows), and Pharmacist (creates potions and hierograms). Players will need materials for items they need to make. Crafted items will have the player's name adorned on them for the purpose of credit.

Exceptional Localization - Perfect World Entertainment has gone through great lengths to fully re-localize Perfect World into English, while at the same time ensure that the Chinese mythology and lore continue to enrich the end-user's experience.
Perfect World Game Forum
Main forum for Perfect World on GameOgre.com. Forum members can create new threads, share tips, ask questions, and discuss various aspects of Perfect World with other players.
Perfect World Trivia
Trivia questions asked by GameOgre.com forum members.
Download
Download the Perfect World International Game Client from a variety of sources.
Events
Check out all the latest events going on in Perfect World International.
Game Guide
Find out more information about Perfect World International.
News
Check out all the latest news related to Perfect World International.
Online Game Battle Tournament: Best Free MMORPG
Perfect World defeated Guild Wars in the Free MMORPG finals of the tournament.