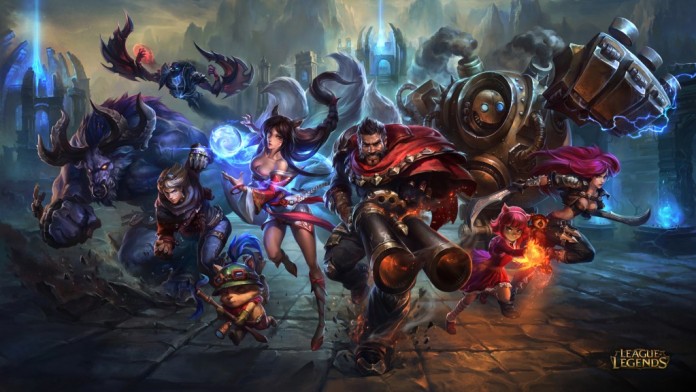 Another year in Online Games has came and gone with a lot happening along the way. 2014 was definitely an interesting year across many genres including MOBAs, indie and card games, mobile, and, of course, MMORPGs. Have to say that the MOBA genre is the one that really stepped up in 2014 and asserted itself as a new leader in online gaming with League of Legends playing a similar role to what World of Warcraft did for MMORPGs when they finally achieved mass popularity.
Best Free MMORPG of the Year

Neverwinter
Neverwinter continues to provide players with impressive updates such as the recently introduced Module 6: Elemental Evil that was described by Kyt at https://gameogre.com/mmoblog/neverwinter-online-unleashes-elemental-evil-oathbound-paladin Neverwinter has also been one of our best games for Ogre Game Times and Livestreams.
 Best Pay MMORPG of the Year

World of Warcraft
Although not quite the titan it once was, World of Warcraft is still dominant among pay to play games with another successful expansion in Warlords of Draenor.
 Best MOBA of the Year

League of Legends
There was a running question for years as to what game would finally pass up WoW in terms of popularity and overall PvP. Well, the answer seems to have arrived, but not from the genre everybody was expecting. League of Legends, has many time the amount of players that WoW had at its peak. It is also one of the strongest games for professional e-sports with many competitive events for money including annual world championships. Expect to see this game again later in the article.
Best Trading Card Game of the Year

Hearthstone
 Despite the rise of League of Legends, Blizzard still managed an innovative game that has also been a category leader in Hearthstone. Sort of like WoW, Hearthstone is a great card game to start with because it is simple and has achieved mainstream popularity. It can also be played over mobile devices as I discovered this Summer on my iPad. Since it is a Collectible Card Game, you have to play the  CPU or other players instead of trading cards.
Online Shooter of the Year

World of Tanks
 World of Tanks won this honor by winning the Online Shooter Showdown of 2014. It was also a finalist in the MMO Showdown that recently finished.
 Mobile Game of the Year

Clash of Clans
This one is no surprise at all as Clash of Clans has been one of the popular mobile games on both Android and iOS for the past two years. This is one of those types of games that you can see on airplanes and airports as young kids are frequently playing the game on trips.
Browser Game of the Year

Ogre Wars
Although it is the biggest single game that can be be played directly here, it was still quite a surprise to see Ogre Wars win this category.
Social Game of the Year

Subway Surfers
 Subway Surfers is an endless running game that has captured the imagination of many players across many platforms including Facebook. It is quite a departure from previous winners including Farmville and Farm Heroes Saga.
Most Anticipated Game for 2015
The Witcher 3
It is no wonder that the Witcher 3 won this award with the overwhelming success of the previous two installments in this vaunted series. Jaw dropping graphics and amazing battle mechanics don't hurt either.
Indie Game of the Year
Farming Simulator 15
This was actually the biggest surprise of all of the awards. Take a look at the name, can you get any more generic and boring? I thought with all the indie games made last year how could this one have one. That was until I started to play it:). Once I started up the harvester and went to town on the wheat field, I was hooked. I think it won because I have seen no other game come as close to actual farming. The graphics are almost like like and it is one of the very few peaceful games to play online.
Online Game of the Year
League of Legends
Ok, the final award this year is fitting since it is the leader of the hottest genre of the year. Former winners like WoW , GuildWars, and GuildWars 2 can no longer say that. However, LoL officially won this by winning the recently finished MMO Showdown against World of Tanks in the finals at https://www.gameogre.com/forums/online-game-battles/67464-world-tanks-vs-league-legends-mmo-showdown-9-finals.html . With all of its momentum, don't be surprised if this game does not repeat as the winner of two categories again next year.
Agree or don't agree with any of the winners? Let us know below!