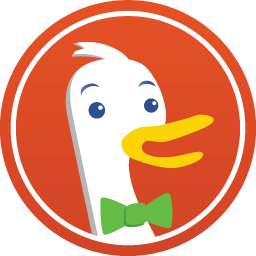 There are many amazing gaming apps out there that almost every dedicated gamer loves to play. However, there are also many non-gaming apps. As a gamer, you may spend many an hour playing your favorite apps, but there may be times when you simply need to switch the game in question off.
But what are the best non-gaming apps that gamers enjoy? Let's take a look:
DuckDuckGo
Created back in 2008, DuckDuckGo is known as being one of the most private web browsers. Users can search for whatever they please while being assured that their data is not tracked. A lot of people question the need for tracking, but it's something that most web browsers insist on doing. This is not something that sits comfortably with many people. DuckDuckGo was created to help remedy this and it's an app that a lot of people love to use.
You can still search as you would on other search engines and get the same results. This is because DuckDuckGo bases its results on hundreds of sources and its own crawler, but you can rest easy knowing that your data is yours and yours alone.
Signal
Signal is what many people consider to be the DuckDuckGo of instant messaging. Gamers everywhere seem to love this app because of its security.
While most other messaging apps track your data, Signal does not. This means you can talk about the best sportsbook bonuses without being shown lots of related advertisements. It's not that you don't want to find out where to find the best game bonuses etc., but you don't want your data spread all over the internet.
Not only does Signal let you talk about what's important to you, but it also offers video calls and voice calls. You don't have to send messages if you don't want to. So, talk about gaming, talk with more than one person at a time and enjoy the security of encryption each time you message or chat. 
Feedly
Feedly is a pretty useful app that a lot of gamers enjoy. This app allows you to completely customize your news feed – imagine having an app that lets you read the news you want to read and nothing else. With something of a minimalist interface, this app has a very clean look. You are not going to be presented with a high volume of information, so you can have a smooth reading experience.
If all of this was not enough, Feedly also has a night mode. This mode lets you stay on top of the latest news when the lights are low. All of the information that Feedly offers comes from a wide range of sources. You can get that all-important gaming news, learn about what's new in the world of sportsbooks, read the latest headlines and filter out everything else.
Duolingo
When you want to learn a new language but you want to keep it fun, Duolingo is the go-to app. This is an app that has some excellent graphics and makes learning languages a lot like gaming. There are characters who react to your answers to the questions, and there are sounds that make the app even more fun to use. If this was not enough, you can test your language skills whenever you wish, and in a very fun way.
There is a free and a paid version of Duolingo and each version is pretty much the same. The only difference with the paid version is you can make as many mistakes as you like. If you use the free version, you'll be limited to a number of lives. As soon as you've run out of lives, you will have to wait to build up a new life (or five) before you can go again.
Adobe Lightroom
Adobe Lightroom is very similar to Adobe Photoshop. However, Lightroom is an app that can be used on a range of devices, including cellphones. Lightroom is ideal if you want to alter an image from time to time and you don't want to switch on your computer. This app works a lot like Photoshop, but your image is saved to your device.
You can use Adobe Lightroom on both your cellphone and your laptop, should you wish to. So, let's imagine you want to create a character for your dream game. You can alter the image on your phone, then save the altered image and the original one. You can then upload the images to your laptop and share with your gaming friends.
There are some great non-gaming apps out there for gamers. However, the five discussed here are some of the very best!