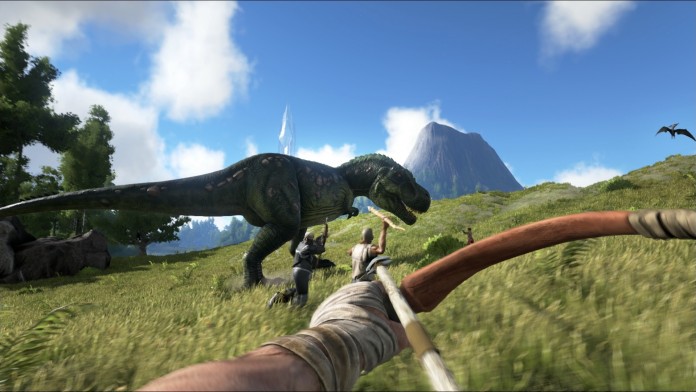 Ark: Survival Evolved is one of the leading games in an emerging genre known as Survival Sandbox. While some survival games have zombies or fantasy, this one sports a wide variety of massive dinosaurs. Like the rest of these type of games, Ark is still in Early Access but is fully playable as can be seen by the enormous player base that it already has. Players love the game so much that the $29.95 price tag has not slowed down the demand to play at all.
Key Features:
Level Editor
Single-player
Multi-player
Co-op
Over 30 different dinosaurs and creatures.
Jaw dropping graphics.
The creatures can be tamed as pets.
Some pets can be ridden.
Food and water are essential to survive.
Structures can be built.
Can farm to produce food.
Has a tribe system.
Blueprints are used to craft items.