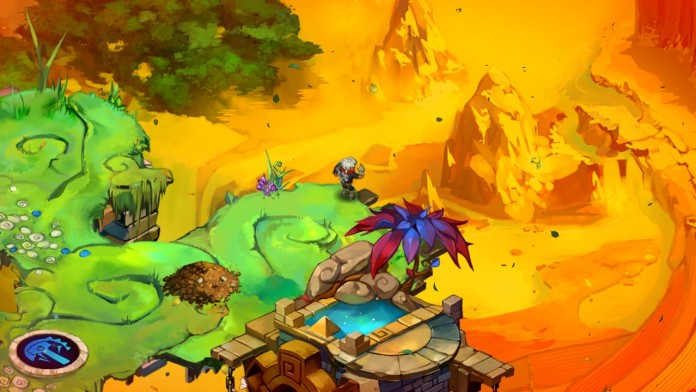 Bastion is the first title from Supergiant Games, an original action role-playing game set in a lush imaginative world, in which players must create and fight for civilization's last refuge as a mysterious narrator marks their every move.
Post Date: 11:28 19-05-2015
Rating: 10
Author: axwellshm
Comment: Whole game is just epic. Love the theme, graphics, gameplay for sure. Really good game from Supergiant games. 10/10.
Post Date: 09:24 06-11-2014
Rating: 8
Author: arZ
Comment: Bastion is actine role game set in imaginative world where players need to fight against other players for the civilization. The graphic is really cool. Rate this game with 8/10
Post Date: 18:58 30-06-2014
Rating: 10
Author: FrendlyLeBlanc
Comment: Epic advanture game 🙂 One of the best advanture game what i ever played,…. Yes this is classic advantuere but have something what do this game better 🙂
10 🙂
Post Date: 16:45 14-05-2014
Rating: 9
Author: Frozen
Comment: it's nice advanture game it's cheap what is nice and good graphics 🙂
Post Date: 23:42 14-12-2012
Rating: 10
Author: Mordekaiser
Comment: Great game pretty cheap if you have the money buy it the graphics are great and the game play is very fun and intense tons of adventure and actions really top notch game worth checking for sure and you dont need a super powered PC for it
Post Date: 05:14 29-04-2012
Rating: 9
Author: sasuke24
Comment: PROS:

1. This game cost just $9.99 and offers much more than the price.
2. Beautifully designed graphics and unique story telling system makes the game really addictive.
3. Some bosses are challenging.
4. Unique crafting system makes the game better.

CONS:

1. The game doesn"t have any multiplayer mode.
2. Some bosses in the end game are extremely tough to beat.

By thinking for all these feature, pros and cons I would rate Bastion 9/10. The game is far too good to be a indie game.