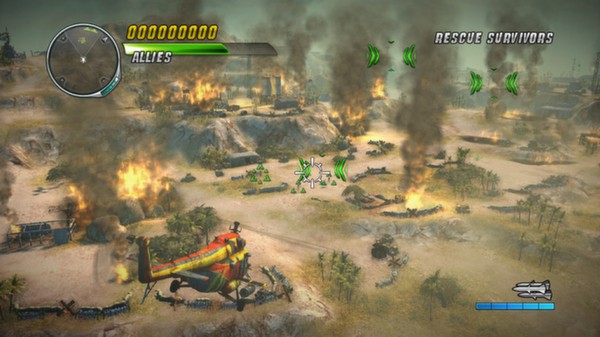 When this "wolf pack" strikes, you hear the thunder roll. The Thunder Wolves attack from the air. They are mercenaries, and the best helicopter pilots in the world. Every one of them is ready for action at all times—and ready to fight evil, wherever it lurks. The Thunder Wolves have already made it through countless battles.
https://www.youtube.com/watch?v=R_XIcN33C9M
Post Date: 21:04 20-08-2015
Rating: 8
Author: SulzYee
Comment: Really nice simulator game, i like it. Graphic are good, it is easy to play, my rate 8/10.
Post Date: 17:35 08-12-2014
Rating: 7
Author: arZ
Comment: Thunder Wolves is a plane simulator game. You are one of the thunder wolves and you need to battle in the air against different enemies. Great graphic, and cool helicopters in the game. I rate this game with the note 7/10.