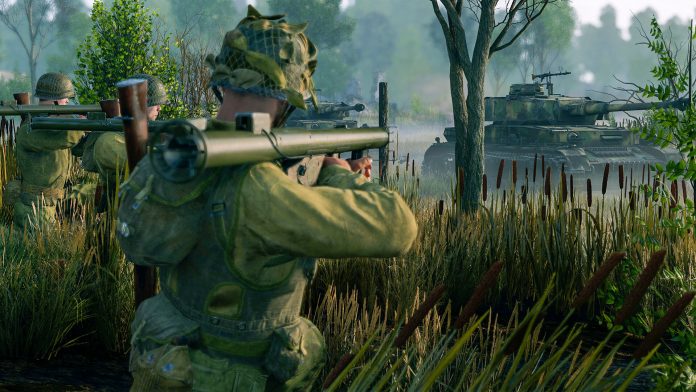 One of the more popular genres of video games concerns the Second World War. The real-life history of beach landings, aerial dogfights, and hand-to-hand urban warfare forms a thrilling digital backdrop for game studios to weave their narratives and action. And it certainly wows the fans, with Call of Duty: WWII, World of Tanks, and Battlefield V proving to be among the largest hits of the last decade.
So far, the year 2021 has already thrown up a series of thrilling games from the period. Here's our pick of the best of them.
Das xBoot (Platforms: PC/iOS/Android)
From the mobile world comes this submarine adventure courtesy of the award-winning NoLimit City Studio. Here you man the crew of a U-boat in the German Navy, dodging depth charges sent by Allied ships on the surface. This game features an excellent soundtrack that was clearly inspired by the West German 1981 series Das Boot. The game's features are enough to make you want to play even in free mode! As a mobile-friendly HTML game, Das xBoot is playable at any modern mobile-friendly casino, either on your smartphone or app.
Enlisted (Platforms: PC, Xbox, PS5)
This beautiful FPS game is set on some of the most famous battlefields of WW2. You can choose the towns of northern France, as the Allies pushed the Germans back in 1944 and 1945. The Soviet's final attack on Berlin is also featured, as well as lesser-known campaigns such as North Africa. In fact, the game goes out of its way to achieve historical accuracy in terms of uniforms, vehicles, and weapons. As for gameplay, you form part of a squad of players who earn experience and weapons which can be taken to the next battle. It's free to play, but since that can be a bit of a grind, additional microtransactions certainly get things moving at a quicker pace. In the absence of a CoD or Battlefield release this year, historical gamers have been flocking to Enlisted, which you can try now at Enlisted.net
Martha is Dead (Platforms: PS5, Xbox)
This truly creepy psychological horror/mystery is set in Tuscany in 1944, as the US and German forces battled across the Italy peninsula. The way the game's designers have included real-life locations from this dark period of history ramps up the tension as we explore what exactly happened to Martha, as seen through the eyes of her sister. The release date should be before Halloween, which just adds to the creepiness, at least if the trailers are anything to go by.
World War 2 continues to grip our imagination, as can be seen by the slew of new video games based around the genre. And while the likes of Battlefield and Call of Duty move on to the modern age and even into the future, this dark period of history is likely to continue to inspire.