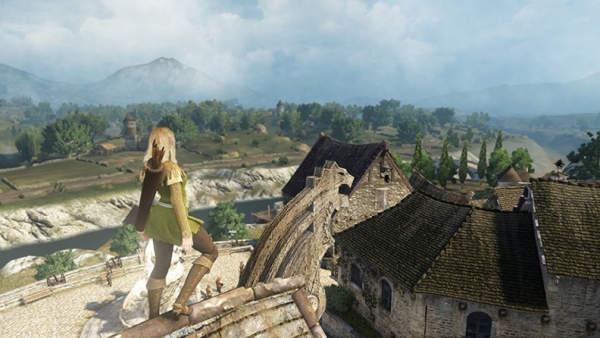 Mediah Expansion Available Tomorrow

Daum Games today announced that Black Desert Online will be expanded with the huge Mediah region, tons of new quests, fierce bosses, and more as early as tomorrow, March 30. With the Mediah Expansion, players can rise to new levels of power and achieve greatness like never before.From tranquil farmsteads to busy ports where tradesmen thrive, Mediah will enchant both newcomers and seasoned travelers. Take a look at the beautiful new vistas in an all-new trailer.
Watch the Mediah Expansion trailer on
YouTube
Players can access the Mediah Expansion starting tomorrow at no additional cost.
Mediah Expansion Features
World size increased by 30%
Over 1,000 new quests
Kzarka – An enormous boss that can take on hundreds of players at a time
New guild missions, including special bosses that drop formidable weapons
Crimson Battlefield – Instanced 40v40 skirmishes that players can queue for in groups of five or solo
New weapons and more powerful armor set
Craftable Alchemy Stones allow players to apply Attack, Defense, or Life bonuses to their equipment
Equipment can be enchanted to higher levels
Purchase Black Desert Online on the official site.
Follow Black Desert Online on Facebook and Twitter.
PS: Full patch notes will be made available on the official forums after tomorrow's maintenance.