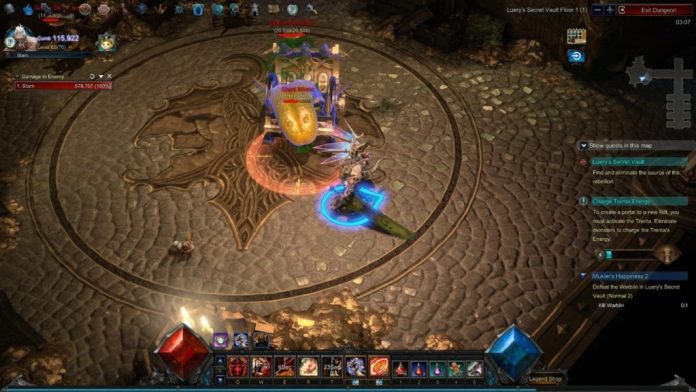 WEBZEN is bringing fireworks and events to the game for the 1st anniversary of MU Legend.
Seoul, Korea – 6 November, 2018 – WEBZEN, a global developer and publisher of PC and
mobile games, has announced the 1st anniversary festival of its action MMORPG MU
Legend.
As a year has passed since MU Legend's official release in the EU/NA/SEA regions,
players can now celebrate the game's birthday from today until 4 December with the
1st Anniversary Festival.
First, the in-game area Ohrdor has been transformed into a colorful night city with
bright fireworks and a celebratory atmosphere.
Along with this festival mood, players can collect Anniversary Coins that can be
exchanged for valuable items through various in-game events.
To receive Anniversary Coins, players can complete the Ohrdor Sewer dungeon without
letting the monster reach the ladder, or they can play the dungeon event of the
Labyrinth and escape as fast as they can. Only 2 entries for each dungeon will be
allowed per day. The daily entries are reset every day at 5:00 am UTC.
Treasure hunts are also on offer for players to earn rewards, with treasures
spawning around Ohrdor several times per week and at special times during the
weekend.
Once players finish collecting Anniversary Coins through missions or different
anniversary items, they will also gain the chance to be rewarded with special items.
These include a selectable item of Lv. 70 Divine Set armor and 1st anniversary
outfits/wings that are exclusive to the event.
In addition, special sales and lucky boxes for the anniversary are now available in
the shop.
Meanwhile, WEBZEN has merged MU Legend's servers after the weekly maintenance today.
The EU and US will each see the merging of both of their current existing servers
into one server per region.
For full details of MU Legend's 1st anniversary event, players can visit the
official website: http://mulegend.webzen.com/. Players are also invited to discuss
the game and join the official MU Legend Facebook community at
http://facebook.com/MULegendGlobal.