Frontier brings the next generation of theme park creation and management sims to life with Planet Coaster
The future of coaster park simulation games has arrived!
Created by the studio behind the genre's benchmark, Planet Coaster builds on over fifteen years of experience with simulation games to create the next great leap forwards for the genre.
Planet Coaster's advanced new simulation techniques touch every aspect of gameplay and the player's experience, in a game where every park guest is an expressive individual who thinks, feels and explores your park with their own interests and desires. Build your coaster park empire, let your imagination run wild and share your success with the world!
Planet Coaster makes a creator out of everyone. Lay paths, build scenery, customize rides and make your park unique with powerful piece-by-piece construction. Sculpt the landscape to raise mountains, form lakes, dig caverns and even build islands in the sky, then weave coasters through your park above ground and below.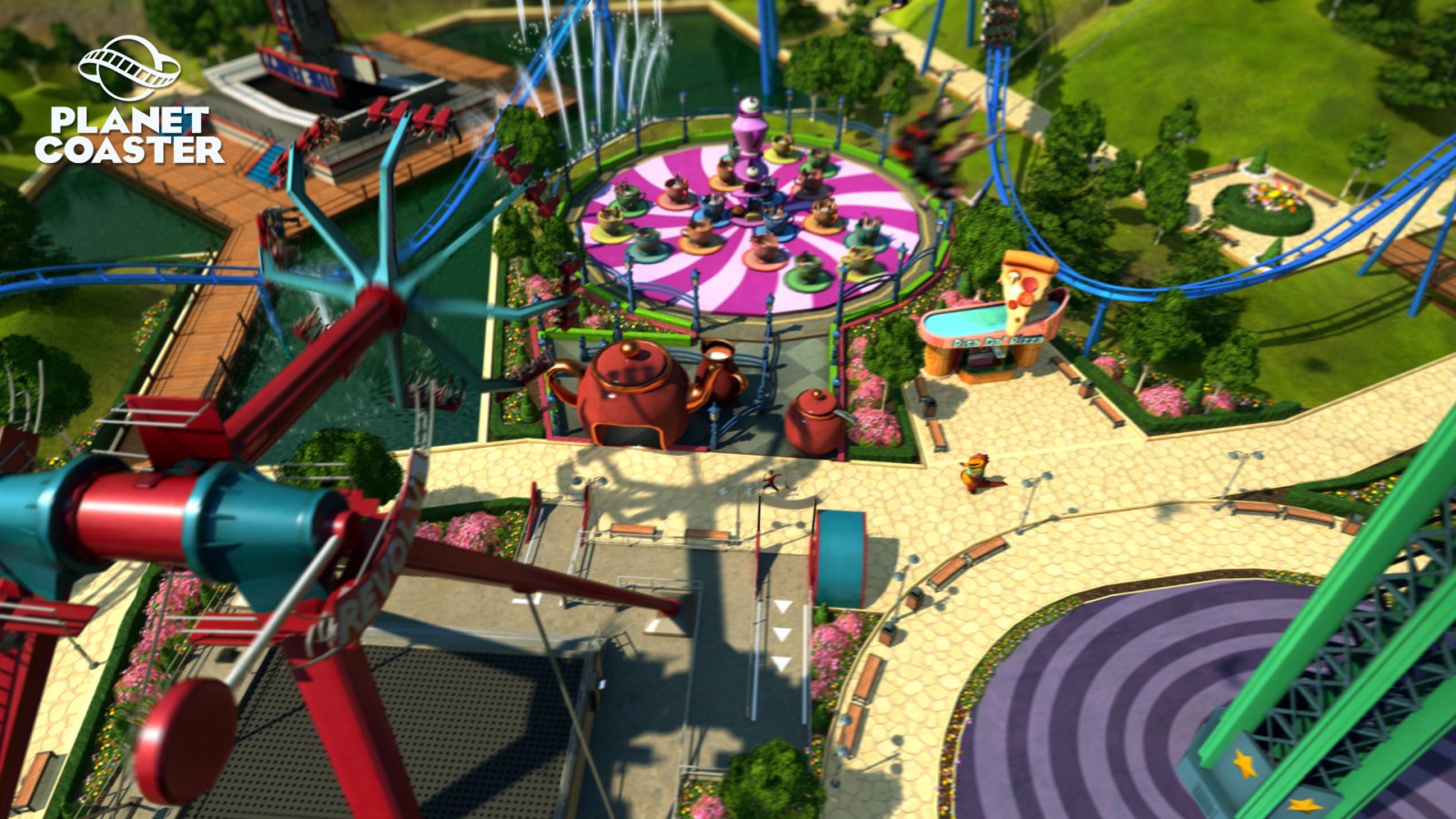 Simulation evolves with Planet Coaster. You're the boss with accessible controls that make management fun. Planet Coaster's sophisticated simulation and management tools let you control every aspect of your guests' experience and watch the profits roll in. Test your skills in a campaign of creative scenarios, or just build without limits and tweak your parks to surprise, delight and thrill your guests.
And Planet Coaster links you to your friends and to an endless world of new content every day through its Steam Workshop community hub. Incredible creations from the Planet Coaster community are just a click away from being part of your own park. Harness the world's creativity as you watch your empire expand, and inspire others as you share your coasters, scenery, buildings and even entire parks with Planet Coaster players worldwide.
'Planet Coaster is the coaster park simulation we've wanted to make for over a decade,' says Frontier's Chief Creative Officer, Jonny Watts. 'We wanted to give players the best creation tools, the most sophisticated management simulation, incredibly realistic park guests and the best ways to share the community's creativity. To us, these things make Planet Coaster the future of simulation games.'