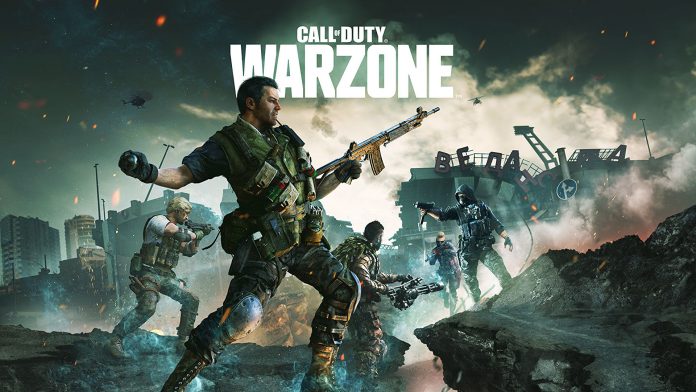 Call of Duty Warzone has amassed quite a large competitive following around it and as a result, the esports scene of the game has grown tremendously. The flamboyant esports scene and a prize pool that is increasing with each subsequent tournament have attracted many gamers into playing CoD Warzone competitively.
When it comes to competitive esports gaming, there is no substitute for high refresh especially in fast-paced games with twitchy movements. Therefore, the priority for gamers is to play CoD Warzone competitively at a high refresh rate.
To play games at a high refresh rate, you need higher FPS. Mostly, 144hz refresh rate is used for competitive gaming at a mainstream level, and therefore, the main objective of gamers is to hit 144 FPS and that too while being on a budget because let's face it as gamers we all love a bit of bargain, don't we?
Official System Requirements for Playing CoD Warzone at High FPS
Call of Duty Warzone is a fast-paced shooting game that is meant to be played competitively. This is not what I am saying but also what the publishers of the game believe.
In this regard, Activision, the publishers behind the Call of Duty franchise already has stated the system requirements for playing CoD Warzone at high FPS. The system requirements are as follows:
CPU

Ryzen 7 1800x or Intel i7 10

th

generation

RAM

16 GB RAM

HDD

175GB available storage space

GPU

Nvidia GTX 1080 or Radeon Rx Vega
The above-stated system requirements are the official requirements stated by Activision at the time of the release of CoD Warzone which as we all know was released in 2020.
Since 2020, the PC gaming industry has advanced quite a lot in the hardware department so let me give you a rundown of the latest specs that you will need to run CoD Warzone on 144 FPS.
Bear in mind the specification that I am about to give you now are not official but rather a deduction of my end after comparing the performance of the old generation PC hardware listed by Activision and evaluating the newer PC hardware that is around these days.
For the specifications, I am going to keep a rough budget of $1000 in mind because I believe that is a sweet spot in terms of price and performance. This budget has enough flexibility that you can make something out of it and achieve your desired result.
For the CPU, a Ryzen 3600 or higher would suffice. This processor performs equally if not better than the Ryzen 7 1800x and hence would make for a great substitute and that too at a lower price. On the Intel front, the latest 12th generation i7 should suffice.
As for the RAM, there are no changes here. 16GB dual-channel DDR4 RAM would be ideal here. Similar story with the storage. Instead of 170GB, I recommend having 200GB free space on the storage drive that you are going to install CoD Warzone on.
Coming onto the graphics card, here a lot has changed since the Nvidia GTX 1080 and the Radeon Rx Vega. Talking in terms of the latest hardware, truth be told I don't recommend you go with an AMD graphics card and as for Nvidia an GTX 1660 would be good enough to play CoD Warzone at 144 FPS after dropping the graphics settings.
If that is not on the cards and you want to maintain the best graphics possible then consider the Nvidia RTX 3060ti or higher. These are the system specifications that will provide you with the 144 FPS that you are looking for.
What Gaming PC Do I Recommend for Playing Call of Duty Warzone at 144 FPS?
Let's say you don't want to go through the hassle of picking each PC part yourself from the system requirements list and want a prebuilt PC that can get you desired result without breaking the bank. Well, this is quite a lot to ask in the first place, but not an impossible task by the looks of it.
Being a PC enthusiast, I like to keep an eye on the market and one such PC that I found that fits our description is the Acer Nitro. Touted as the best gaming PC under 1000 dollars this PC can not only play multiplayer online games like CoD Warzone at 144 FPS but will also run single player offline games like Red Dead Redemption 2 and Cyberpunk 2077 at a respectable frame rate. The best thing is that this PC comes at quite a wallet-friendly price.
For the folks that want a little something portable, don't worry I have got you covered as well. Surprisingly, the gaming laptop industry is having quite a field day lately with companies providing excellent value-packed machines that offer exceptional performance for the dollar.
This shift in consumer-centric gaming laptops is seen at the $1500 price range and in our context of playing CoD Warzone at 144 FPS this is the exact price range that will give us a laptop that can achieve that task. Lucky us!
The gaming laptop industry is very competitive right now hence most laptops in the $1500 price range perform similarly hence any laptop will be able to fulfill our desired task. Therefore, get the one that you like the most if that route is something you want to take.
Best CoD Warzone Graphics Settings to Achieve to 144 FPS
Now that you know which PC to buy, let me also tell you on which graphic settings you should play the game to achieve 144 FPS.
This one is quite simple, if you are planning to play the game competitively you should turn down your graphic setting to the lowest while only keeping your shadows on medium preset.
By doing this you will not only be able to achieve 144 FPS but will also have a clutter-free screen making it easier to spot enemies.
Conclusion
This wraps up the article. I hope that you would find the system requirement and the other information mentioned in the article helpful.