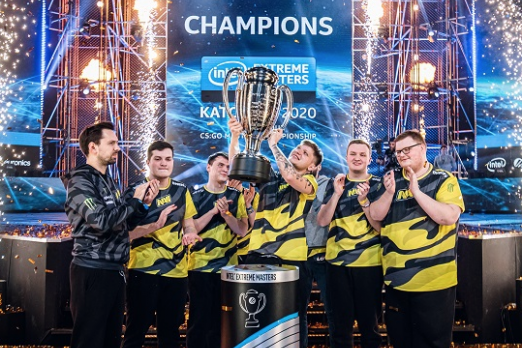 Everything You Need to Know About CS: GO Team Na'Vi
When it comes to competitive games, we all have different preferences. For example, if you want to try a very exciting game genre, you can take a look at the Roulette77 India games. But if you're looking for competitive games that focus squarely on skill, esports will be a better option. In this article, we will talk about one of the most famous esports teams, Na'Vi, and focus specifically on its CS: GO division.
The Short History of Team Na'Vi
Before we talk about the divisions, let's take a brief look at the team's history. Na'Vi is an abbreviation of the Latin "Natus Vincere" and means "born to win". The team was founded in 2009 in Kyiv, Ukraine. Its founder was Murat "Arbalet" Zhumashevich, a Kazakhstani businessman and professional CS: GO, player. The team was originally set up to participate in CS: GO tournaments but only a year later announced that it would compete in other esports as well. Na'Vi has a separate team for almost every esports game currently in existence, and these teams are called "divisions". While CS: GO is still the strongest and most ambitious division, the team also participates in tournaments of games such as DOTA 2, League of Legends, PUBG, and Rainbow Six Siege. All these popular online games are perfect for esports!
The CS: GO History of Team Na'Vi
The founding members of the CS: GO division were Edward, markeloff, starix, ceh9, Zeus, and ZeroGravity. These are names that are known and respected in the competitive CS: GO world, but the team only finished fourth in the Arbalet Cup CIS 2010, the first tournament they participated in. So, they decided to skip all other events that year and focus on two tournaments: Arbalet Cup Europe 2010 and ESCW Ukraine. In the first, they managed to place second, and in the second, they played against SK Gaming & Fnatic in the finals, won, and became the tournament champions.
In 2010, they also won the World Cyber Games 2010 and DreamHack Winter 2010 tournaments. In other events they participated in, they managed to be among the top five. These victories made them the first team to win three premier tournaments in the same year. Another record they broke was in terms of revenue: Team Na'Vi earned more than $220,000 USD in 2010, a record for that year. Also, Yegor "Markeloff" Markelov from Na'Vi was named the best CS: GO, player.
Apparently, Team Na'Vi had a very productive 2020, when no tournaments were held, because in 2021, we can say that they returned to their performance of 11 years ago. Currently, they have managed to be one of the favorite teams for all CS: GO tournaments to be held in 2022, and other divisions have had a lot of success as well. For example, the DOTA 2 division won The International 2011, and the PUBG division has multiple titles achieved in the mobile version of the game. Team Na'Vi is one of the most well-known teams in the esports world, and it seems this situation will continue for a very long time!