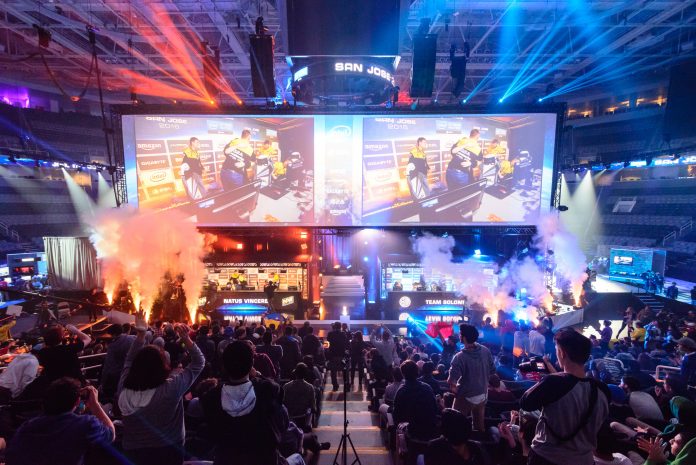 If it hasn't caught your sight so far, you can notice anytime that the esport industry is observing a rapid growth in terms of cash flow and career opportunities. Esport has dramatically transformed over time from just a hobby of gamers to a serious career building field which can, in fact, pay well to the passionate ones. As the clan of sponsors and viewers are getting enlarged, it is resulting in greater prize pools in tournaments each year.
If you just go back 10 years from now, you'll see that even world-class players couldn't think of living a high-class lifestyle. But today, when you look at websites like esportsearnings.com, it's not unlikely that you think of a career shift, as professional gamers these days are able to make some really good cash.
Now the most amazing part of esport is even if you are not a pro in the game you can still reap money from this market in more than one ways. Esports betting sites are popping up and developing rapidly to help careers flourish in this domain. Here are some of the options that might interest you as well –
Hosting Esport games in your own stream
Media channels such as Twitch have become widely adopted by today's world as a reliable source of income from esports. As there is a palpable increase every day in the demand for watching games, these media channels are enhancing their experience for the audience as well.
So, if you are looking at building and running your own media channel for streaming esports games, there is a bright opportunity waiting for you. The role of a host and commentator on live games played by professional gamers streaming in your own channel shall not only provide a splendid experience to your viewers but also open a big source of income from sponsors.
Shine as a master of Esports
If you are carrying a profound and in-depth knowledge about most of the big esport games, you can start off to work by stepping forward to the next level of it. Not many people are esport connoisseurs or have explored the next level of earning from it; hence there is an ample scope of creating your own space.
You can successfully create a niche as an esport master of the time present and the times to come if you take a motto to learn everything about each significant game, the player and the relevant events.
We see that over the years, the scope and access to esports have increased and the number of esports sites has been steadily going up. These days there are many organizers who offer new and improved opportunities. These opportunities work as a source of profitability and with constant exercising and upgrading of your knowledge; you can eventually find a prosperous way to shine as an investor or a day trader.
Intelligent investment in Esport companies
Do you feel that you are not knowledgeable enough to become a host of esport games, neither do you have the will to become an esport connoisseur? Never to worry or feel let down, as there are other simpler options to build your career in this fast flourishing gaming industry.
You can simply rely on your capital investments for climbing up the stairs of success. You can, however, begin with a small amount and walk upwards step by step. All it requires to grow as an investor in this field is money from your end, and then watch the magic happen on the other end.
Studies and research show that there are a lot of companies which have suffered a loss or have gone through odds in their course of investment in the esport business. Now it requires little prudence on your part as an investor to make the best of such situations, as you can study these companies' cases and derive insights to take apt decisions to invest in their stocks.