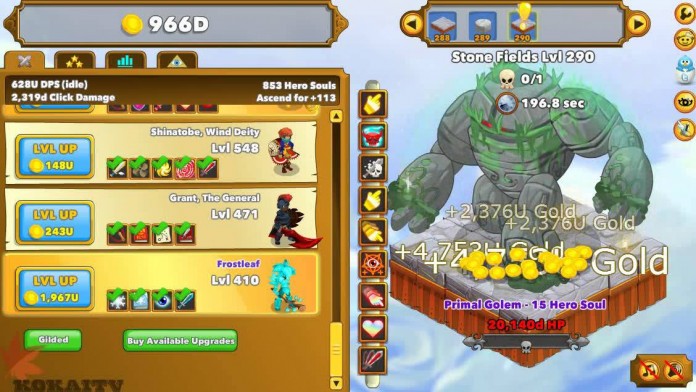 Have you ever ran across a free game online where all you had to do was click on certain things and you would be on your way to being a hero or a gazillionaire? Come to find out, there are many of these games and they are very fun at first. In fact, they are so fun they can be almost addictive. You keep getting more powerful as time gores on and you want to upgrade to that next big level. The games even continue while you are away. All you do is get it started and watch the money just flow in like from a well-oiled machine.
However, that uforia does not usually last for that long as you start to run out of goals or stuff to do. In some instances, the smooth machine turns into nothing but a grind towards the end. As much as we want the magic to last, it seldom does. That is just how these games are made so far. Hopfully one will reach that holy grail where the game continues to excite players for weeks and months  instead of just days for most. Below are some of the best games in this little niche, but we will be adding more to our Free Game section in the Directory.
Clicking Games:
Cookie Clicker – One of the first clickers.
Clicker Heroes – A game on Steam that has become quite popular.
Adventure Capitalist – How much money can you make?
Doge Miner – Mining simulator by the clicks.