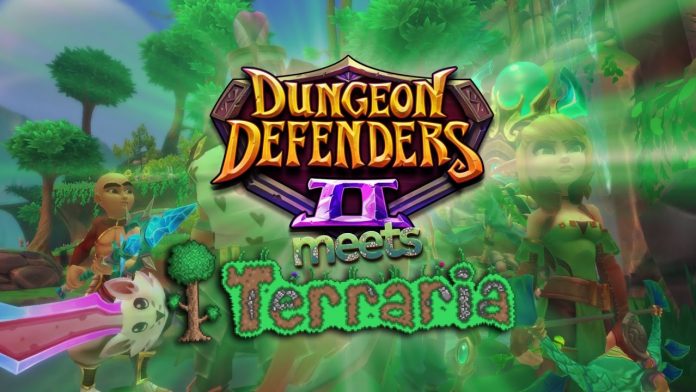 Dungeon Defenders II is a free online action/strategy game with a crossover involving Terraria.
Screenshot: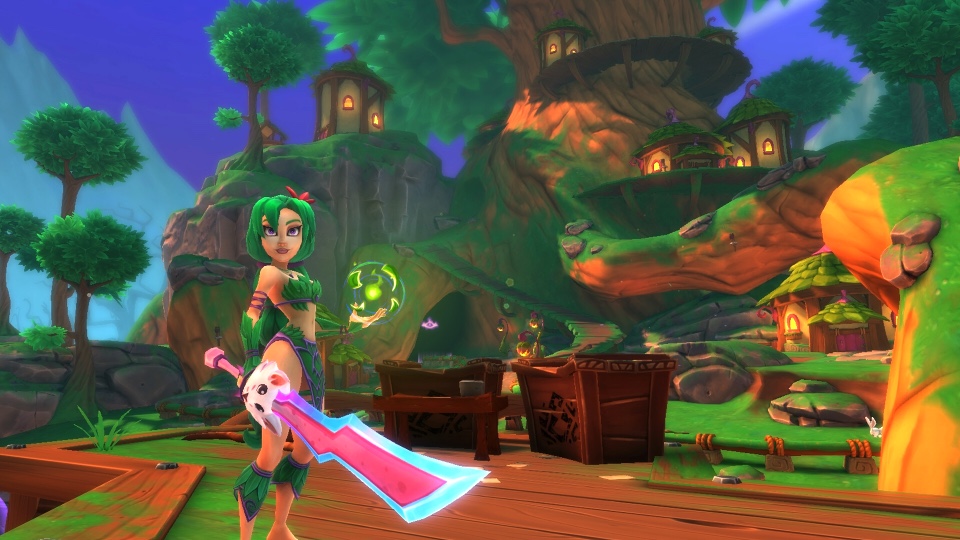 Game Description:
Dungeon Defenders 2 has not been the surprise hit its predessor was, but that could change with a combination of its free price tag and the new Terraria crossover content. What is surprising is that the original Dungeon Defenders and Terraia were two of the first Steam games to be favorites in our community. In fact, those two games were our very first four packs that were shared with top GameOgre members.
Dungeon Defenders 2 was set to be a MMORPG at one point and it finally was made into a free-2-play game on Steam. Should be even a bigger hit than the orginal right? Not quite as we have tried a couple of livestreams in the game with little success. The problem could be the large download (around 10 GBs now) or the different character models, but I think it was that some members here failed to really get into the game. I am guilty of this myself and I loved the first game.
The new Terraria (which a game that must be bought) content could help the game get more attention to get it over the proverbial hump even as a free game. It definitely got my interest as I like the possibilities of such a collaboration. Terraria has smallish graphics so the ability to experience some of that game's content in a 3D world is intriguing. Hopefully, it is just a start to what these two games can do together. A unique world that can not be found elsewhere should help the sequel gain more needed fans. At the very least, GameOgre.com will be livestreaming Dungeon Defenders 2 Friday at 3:30 PM Central time on our Ogremedia Twitch Channel.
Key Features:
Free update.
Free to play on Steam.
New Terraria crossover content.
10 GB download.
Can play solo or with up to three friends.
Fight waves of enemies.
Does accept microtransactions.
New Dryad hero.
New Forest Biome map.
New enemy and boss.
New weapons.
Fixed bugs and balance issues.
Game Trailer: