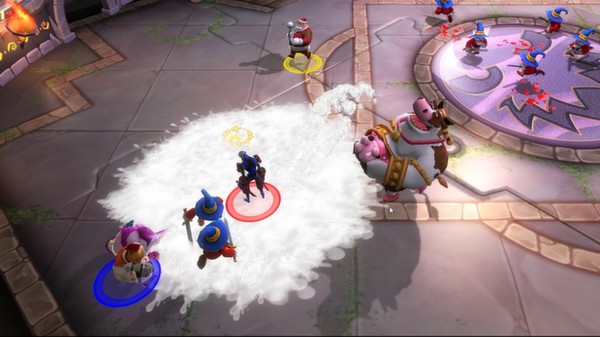 Dungeonland is a co-operative hack and slash game that takes players on a deadly tour through a medieval theme park. Playing as The Rogue, The Warrior or The Mage, the heroes will need to work together as a team to get past the evil overseer of this "Tragic Kingdom" – The Dungeon Maestro.
Post Date: 09:03 15-11-2014
Rating: 7
Author: arZ
Comment: Dungeonland is similar to dungeon defender, that means its something like tower defense game but with childish graphic.
The game is not bad, got nice graphic and the gameplay is nice too. I rate this game with 7/10. Recommended Dungeon defender to play.
Post Date: 11:13 05-06-2014
Rating: 9
Author: FrendlyLeBlanc
Comment: Nice game 🙂
I played her when i get new PC and was fun 🙂
I most loved mage 🙂
9/10 🙂
Post Date: 23:39 22-10-2013
Rating: 8
Author: Mordekaiser
Comment: This game was really fun it reminded me of dungeon defenders so much but more child friendly and the graphics were easier on my PC lol think of dungeon defenders mixed with a moba but more co op then PVP