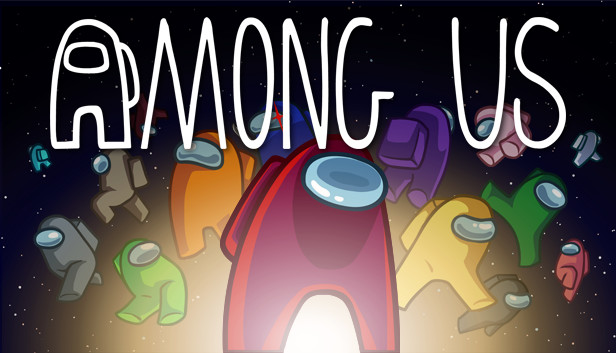 10 Most Entertaining Online Games
Regardless of your video game preferences, there is definitely a multiplayer title available that you will want to play with your friends or family online. We've selected our ten favorites in the following list of the finest online multiplayer games.
Suppose you want to meet up with an old pal to enjoy a virtual adventure. In that case, even if you're hundreds of miles apart, in the same room, or want to make new friends and start your own clan without ever leaving your house, online video games are great. Because of increasing internet speeds and the rise of live online games, there are more multiplayer games than ever before, but not all of them are wonderful. That's why lists like this and reviews do the hard work for you. That way, you can sit back, relax and enjoy only the best online games.
Here's how we decided what to include. True online games, that is, games in which online connectivity is a crucial aspect are the ones that made the list. Therefore, some single-player games with excellent multiplayer options, such as Uncharted 4, are not included. Aside from those rules, any game, from shooters to story games, was eligible for a spot in the top ten online games.
Among Us
If Zoom calls have become a thing of the past for you, Among Us could be the ideal way to keep in touch with friends and family. That is, assuming the prospect of up to ten people being trapped in an airship with one or more hidden imposters does not terrify everyone. On paper, this concept appears easy, yet it requires a great deal of talent to either survive or be a fantastic liar when it comes to determining who might be the perpetrator. 
Developer InnerSloth LLC had planned to create a totally new sequel but instead will focus on improving the current edition, adding new maps, cosmetics, and polishing what has made Among Us one of the most surprising games of 2020 which will undoubtedly continue in the years to come.
GTA Online
Have you ever considered what might happen if you and your friends attempted a bank robbery? Or how about robbing a bar? This is the most risk-free method of finding out. When you buy Grand Theft Auto V, you can acquire GTA Online, which lets groups of four pals plan and execute multi-stage heist missions together, each playing a separate role – just like in an interactive crime film. Of course, at least one of you will need to have previously played the game and reached the necessary skill level. However, playing with a primarily amateur and unfamiliar crew can be a lot of fun.
Die 2 Nite
Little in-jokes abound in this text-based online multiplayer zombie game. Upon starting the game, you're greeted with the cheerful message "Be positive!" You're going to die—every time. The actual server time is displayed in the top right corner, and when it reaches 23:00, the zombies will appear. During the day, you and the other players must collaborate to construct defenses for the following night, similar to Fortnite. This game is engaging, and you'll have to keep reminding yourself that it isn't really affecting your life. Still, you will undoubtedly become immersed in the online community.
Call of Duty: Warzone
A Call of Duty game will undoubtedly be one of the most popular video games in 2021 and beyond. Because it is an Activision free-to-play video game, it has attracted millions of players worldwide. Unlike other battle royale games, Warzone hosts 150-player battle royale matches. As a result, winning and defeating all 149 other players is difficult. Furthermore, you can play as a solo, a duo, a trio, or a quad in Warzone. As a result, there are numerous possibilities in this regard. If you enjoy multiplayer video games, Warzone is one of those PC games that you should check out.
Apex Legend
Apex Legends is a unique take on the battle royale genre that was intended to compete with Fortnite for the top spot. It was released a couple of years ago, in February of 2019. While it fell short of dethroning the BR juggernaut, there's no reason to believe this title isn't worthwhile (it very much is).
This team-based FPS, set in the same universe as the Titanfall games, has a cast of diverse characters, each with their own strengths and weaknesses on the battlefield, and matches that support up to 20 three-person teams (60 players total). The objective is to eliminate all other groups and gain the title of champion. It's an acrobatic, fast-paced game that necessitates teamwork, various playstyles, and the ability to deal with the unexpected. This game has a lot more polish than its main competition, and it's undoubtedly a better all-around game on most counts.
Sea of Thieves
You can sail the seven seas in the best pirate simulator available. The open-ended structure of Sea of Thieves allows you and your companions to explore the ocean as a crew of scallywags. You can be tasked with doing objectives for various groups or transporting items between ports. You may collect treasure maps and go treasure hunting. You may hang out on the deck and perform a merry melody on one of the various instruments. You might also load your guns, mount the mast, and use your spyglass to look for other crews to sink if you're feeling adventurous. Just be careful not to run into a Kraken. Those creatures are going to rip your boat apart.
Polycraft
This isn't a game you'll be able to put down; it's a lot more than your typical tower defense game. Polycraft is a game that resembles a combination of Zelda and Crash Bandicoot. You get the idea. Collect supplies, build bases, and explore dungeons. It may be downloaded as an app from the Chrome Web Store or played online using HTML5 in any browser.
Splitgate
Splitgate has gone from indie darling to mainstream norm in a matter of months. The game's popularity rose so quickly that the developer had trouble getting enough servers to keep up with the demand. Imagine the spawn of Portal and Halo, and you'll have a good idea of how it plays. Splitgate is unapologetically retro, with fans of the original Halo applauding its old-fashioned attitude. The ability to open portals and move around the map swiftly is the major twist in the FPS. You can even use them to snipe people in entirely different locations before closing your portal and retreating to safety if you're attempting to be covert.
Raid: Shadow Legends
On PC, you can now play one of the most popular mobile RPGs for free. Even seasoned gamers will find that Raid's turn-based combat and squad management demand some intelligent thinking. You'll have to tune and optimize your squad to make the most of your characters' capabilities since there are over 300 heroes to gather in the game, each with their own stats and powers. You can also join the fight online by forming a co-op with other players or beating their squad in a battle for significant rewards.
World of Tanks 
Even though World of Tanks was released over ten years ago, the free-to-play PvP vehicle warfare game continues to evolve and grow into one of the best multiplayer PC games. With its thriving servers and global player base, you'll never have trouble finding a squad to play with whenever you feel the urge to get into a tank and blow everything up. In addition, the simple game mechanics lend themselves well to diverse playstyles, whether you prefer brute force battling or a more strategic approach. For example, immediately destroy all enemy tanks with overwhelming artillery fire, or if you like a more covert strategy, find a way into your opponent's base and capture it from within.