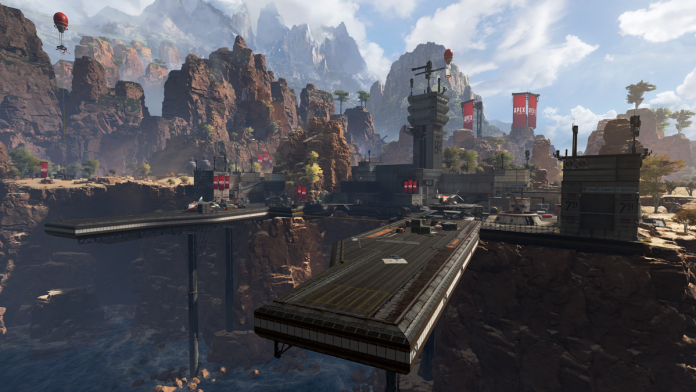 Fortnite by Epic Games has the highest player count among other Battle Royale titles on PC and consoles. Statista reports that it surpassed 250 million mark this March. PUBG hits it with over 400 million total. Games Mojo figured out which franchises are hot on their heels and worth a try today.
Call Of Duty Black Ops III: Blackout
This one won Gamescom 2018 Best Social/Online Game, was nominated for the best Battle Royale on Gamers' Choice Awards, and for the Best Multiplayer Game on The Game Awards 2018. There are many reasons for that. The first one is that it's an astonishing AAA multiplayer project.
The second reason is spectacular, dynamic, incredibly fluid gameplay. Sliding, jumping, and mantling – all blend seamlessly into one another. You're allowed to heal while sprinting, shoot underwater, and even use other equipment while shooting. All these things make CoD Blackout extremely fast tactical shooter and make all encounters with enemies feel very fresh and somehow unique.
The Blackout map makes fans happy with a masterful combination of familiar locations from the original Black Ops series, such as Nuketown, Array, and Turbine. Add high-level realism, enhanced brand CoD quality of shooting physics, and you will get one of the best multiplayer shooters. Though it's rather buggy comparing to other games in this list, fans of CoD and realistic shooters should check it out!
Apex Legends
This is one of the newest and, surprisingly, 3rd most successful Battle Royale shooter so far. Apex Legends has managed to attract over 50 million players in less than 5 months. The first million came in 8 hours, as CEO of Respawn Entertainment reports. EA SEO Andrew Wilson later confirmed that the title gained over 2,5 million players in 24 hours after the launch.
Apex Legends is set in the universe of Titanfall 1 and Titanfall 2 from which it also borrowed several gameplay mechanics and the 1st-person perspective. Developers also used basic guidelines of franchises by Epic Games and PUBG Corp as well as Overwatch and Rainbow Six Siege.
Unlike the first 2, Apex Legends offers you to experience battles of 20 teams, 3 players each, on one map. You're not allowed to choose two same-class characters within a team. You can choose one of the heroes with unique buffs and skills to try more gameplay mechanics.
Developers add new ones with updates, so you're not likely to get bored. The game also presents a unique dynamic communication system that provides you with a list of quick signals for on-the-go strategy making without voice chatting. Apex Legends should remain the 3rd biggest Battle Royale and could beat Fortnite if developers do everything right.
Realm Royale
On its first day live on Steam, Realm Royale hit 104,557 peak players, which is a great result for a free-to-play title. Players praise it for simple to understand shooting, gameplay mechanics, and a variety of useful items and boosters.
It also presents a smooth learning curve. You don't have to suffer from pro-killers when you enter the game for the first time. Special AI-driven bots allow you to earn experience and come to the advanced level without being pushed to purchase anything.
Similarly to Apex Legends, you can pick up your player class at the beginning of each battle, but the team play is optional. The action takes place in a fable universe that looks very similar to Fortnite, but has its unique medieval-punk flavor.
This game deserves a reward for being a phoenix-like Battle Royale. It survived a significant 75% downfall in late 2018, worked hard on multiple technical issues, and conquered many players back.
Conclusion
Each of these Battle Royales provides you with a unique vision of the genre. You can pick up the games that matches your taste and pocket. Remember that Blackout comes as a mode of the paid Black Ops III, while Apex Legends and Realm Royale are available for free. You can also try ilmaista pelirahaa 2019 for exciting online games.