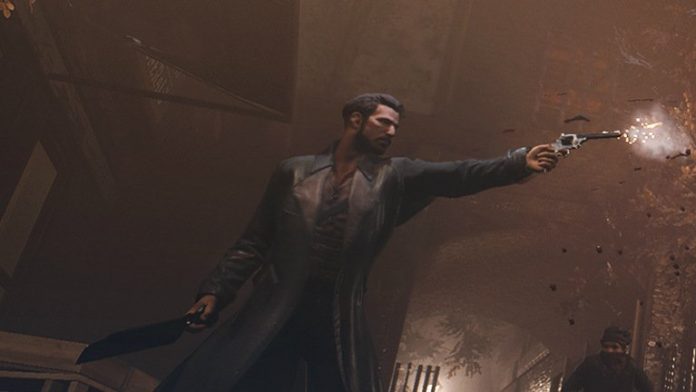 If you're in the mood for exhilarating gameplay with a dark tone, then the vampire genre is just for you. After all, it blends the best of action and adventure with the thrills, spills and screams of horror. Plus, any vampire game worth its salt is always heavy on the gothic atmosphere, which a trademark of the type. So, bring your garlic and let's get ready to meet the undead.
Vampyr
As one of the stand-out games of this genre, Vampyr is an action role-playing game that will have you on the edge of your seat as you play. Available in a range of formats, including PlayStation 4 and Xbox One, this recent title sees Doctor Jonathan Reid doing his best to cope with becoming one of the undead. There is some real in-depth gameplay to be had here, as Doctor Reid struggles with his moral code, and the game features a variety of stunning yet spooky settings. If you're squeamish or at all frightened of things that go bump in the night, then don't play Vampyr any time after sunset. But if you do play the game while the stars are out, make sure you have plenty of garlic and a wooden stake to hand – just in case.
Immortal Romance
The second game on our list is the online game entitled Immortal Romance, which gets great reviews for its atmosphere and playability. The aim is to land the perfect combinations. The animations are frighteningly realistic and the music is eerie enough to have you hiding under the covers while you play. There are many offers available online and you can even get 10 free spins for the Immortal Romance slot game. If you feel lucky, and you don't scare easily, this one is definitely worth checking out.
Bloodlines 2
If you've played Vampire: the Masquerade – Bloodlines, you'll be thrilled and at the same time terrified about its impending sequel. At this moment Bloodlines 2 is still in development, but it will be released shortly for its bloodthirsty fans. All early reviews point to it being a classic of the type. Set in Seattle, the game will see you playing as a youthful vampire trying to survive and then thrive during an internecine struggle among the undead. The dark atmosphere and gameplay will be there – as you would expect of a vampire game – but along with this you are also likely to find moments of humor to lighten things up a bit.
All three of these games have real bite and there are plenty more vampire classics for you to check out. Why not also branch out into other sub-genres of horror, exploring zombie, werewolf and ghost games? Horror games can frighten the best of us, but that's part of why they're so enjoyable. Every once in a while, we just like to be frightened!