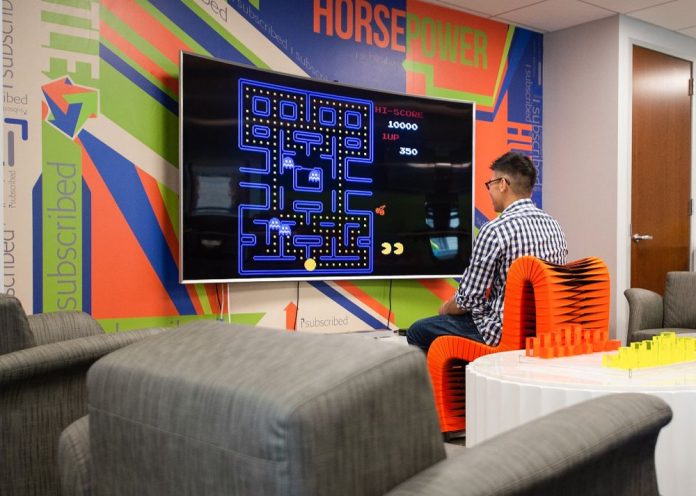 When it comes to online content for entertainment, games are often on the top of the list. Gamers are happy to know that they have an endless selection of titles available for them to play when they access the internet. However, this can also mean one thing – your gadget can be prone to threat from viruses.
Thankfully, you can always install an antivirus on your mobile phone or computer. Among others, one option worth considering is Intrusta, which will be the subject of this review. Before you proceed, visit Intrusta for a more detailed discussion of the things that you can expect from Intrusta, making it easy to decide if you should choose this antivirus program or if you should look for other options.
In a Nutshell
When you search Intrusta on Google, the results may not be as diverse as what you can see with other antivirus programs. However, this should not be a reason for you to think that it is illegitimate. It has been used by many gamers in the past and you can expect that it will be nothing short of being impressive.
Intrusta is an app that functions as an anti-adware, anti-spyware, anti-ransomware, and anti-malware. It is pretty much straightforward, making it a good option even for those who are inexperienced. The price is also affordable and customer service is top-notch.
As a gamer, it is important to use an antivirus program like the Intrusta because you can have complete peace of mind. For sure, you frequently download games from sites that are not trusted, so it will be good to scan your files from time to time and be confident that your device is free from threats.
How It Works
Using Intrusta for gaming is just like any other antivirus software. All that you have to do is to download and install the program. Once it is already on your computer, it will perform real-time scanning of threats that are present. This is often done early in the morning because this is the point when a lot of users are offline.
Alternatively, you can choose to run the program manually if you want to be sure that the device has been scanned. All that you have to do is to open the app and click the button that says Scan for Viruses. The scan will take up to two hours or longer, which will depend on the files that you have on your computer.
The Good
Easy to Use: When choosing anti-virus software, according to Tom's Guide, one of the most important is for it to be user-friendly. This is just one of the things at which Intrusta can prove to be excellent. From the installation of the software to performing a scan, it does not require too much effort on your end. You can set it and forget it. It is free of complicated and unnecessary features, which also limits its resource usage. Essentially, what this means is that using the program will not compromise the speed of your computer.
Can Change Subscription Anytime: Another feature of this software that makes it great for gaming is the fact that it offers flexibility. You will never be tied to a long-term subscription. You can choose to cancel at any point when you are no longer happy with the service. Meaning, your money will not go into waste.
Excellent Customer Support: If you ever encounter any problem with the use of Intrusta antivirus program, there is no need to worry. It will be easy to get hold of one of the members of their customer support team. There is live support via a chat box that can be accessed on their website. They also have a telephone number that you can call during business hours. More so, you can also contact them via email and expect that a response will be available within a few days. It is also a good thing that the website comes with a Help Center, which will provide immediate help when there is an issue that you want to resolve the soonest.
The Bad
Price will Increase After the First Year: One thing that most people did not like about Intrusta is how the price changes after the anniversary of your subscription. It gets more expensive. At such point, however, you have already tried and tested the software, and hence, no reason to not be willing to pay for the increase if you are unhappy.
Limited Compatibility: Another drawback of this product is the limited compatibility. The antivirus software is designed only for Windows and Mac OS. It does not support mobile devices. There is also no support for Chromebooks and Chrome OS.
Intrusta Pricing
The best antivirus protection must be able to keep you safe without hurting your wallet. In fact, one of the reasons why a lot of people play games online without an antivirus is because they believe it is expensive. With this, let us have a quick look at the pricing scheme of Intrusta:
1 Device: If you will use it for only one device, the initial price that you have to pay is $19.99 plus tax. After one-year, however, it will be automatically renewed and you will pay $49.99 thereafter.
3 Devices: For antivirus protection that covers three devices, first-time users will pay $34.99 plus applicable tax. After the first year, the subscription will be renewed after paying $64.99. This is the most popular plan that is offered by Intrusta.
5 Devices: The cost to use the software across five devices is $44.99 for the first year. After this, the price will increase to $79.99.
Wrap Up
In sum, while Inrtusta is not as popular as the more established options for an anti-virus program, this is an alternative that is worth considering. If you use your computer for gaming, especially with Windows or Mac OS, this is an option that is worth trying. It is affordable, reliable, and has a dependable customer support team.