Lexus or AWP Dragon Lore – That's a Tough Choice…
Gaming is a fast developing and multilayered industry. Someone creates games and earns by selling them. Someone releases loot boxes and sells virtual items for real money. Also, some clever guys trade in-game items on the secondary market, getting impressive revenue from such a business. You can even try jackpot-promo-code.co.uk for more possibilities. 
The phenomenon of skins that cost a few bucks is not a new one – players bring lots of excitement into their game for quite a small amount of money. A new astonishing aspect here is virtual items that cost like some luxury cars, gaming consoles, or a brand new phone. Are you ready to pay $60,000 for getting an image onto your virtual sniper rifle? Are your ready to invest funds in some digital objects at the same pattern as people invest in art pieces?
It's nice to have a look at the list of the most expensive CS:GO skins before giving the answers. And it's nice to understand, what makes in-game items so expensive. The world is changing, and some new trends may go unnoticed…
M4A4 Howl vs. iPhone XS + a gaming laptop
CS:GO weapon finishes have no influence on the game process – that is the first thing to notice. Gamers can't get any advantages even from the most expensive skins, just a unique picture on the screen. The word "unique" is the most significant here! The game developers control the number of available skins and thus regulate their value.
It's enough to limit the quantity of M4A4 | Howl to make it quite precious for gamers. This skin has been removed by Valve from cases, so it's impossible to get them from the random drops now. Happy owners of already existing Howls can sell them for ~$3700. It's more than enough for a decent smartphone plus a gaming laptop.
Dragon-Lore-vs-Lexus-02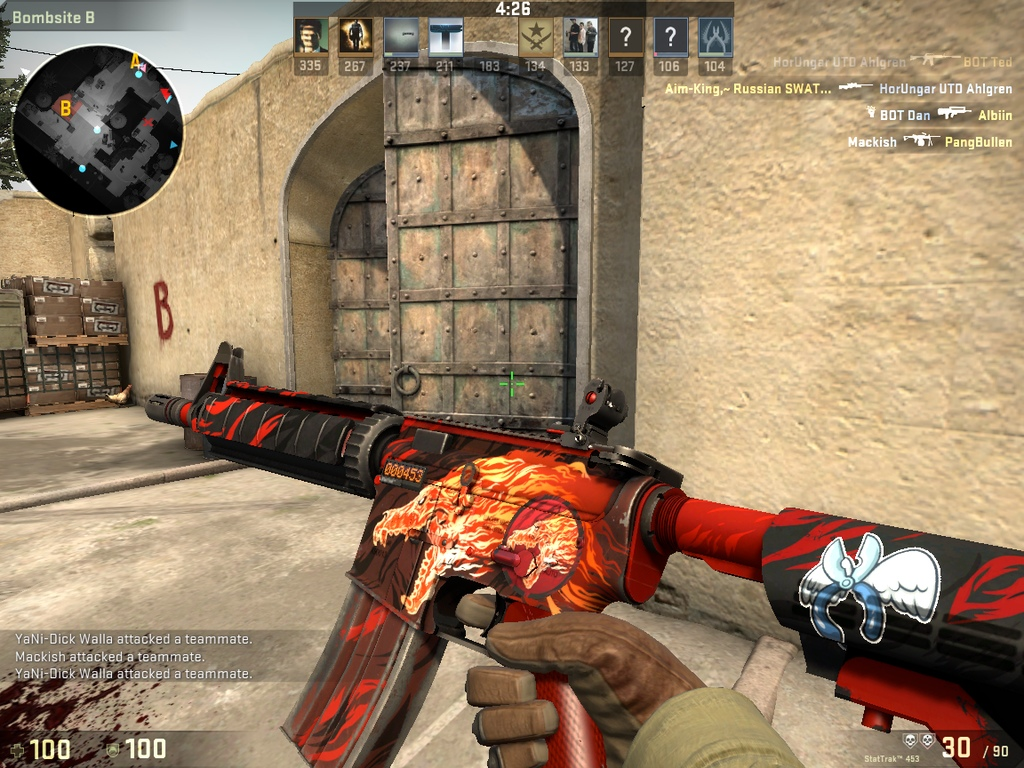 Rarity is a key factor in making CS:GO skins expensive. It's mostly about that excitement of getting incredibly rare skin and then surprising everyone on the servers with it. Such emotions really have the power to improve your playing style. Such emotions themselves make a sufficient reason to buy skins for quite impressive prices. For gamers, it might be the same emotional experience as getting iPhone XS.
Lexus vs. AWP Dragon Lore
Standard CS:GO skins rarely get a value of nice cars. They do this with some additional features, which harshly boost the rarity and price.
AWP Dragon Lore – one of the most expensive weapon finishes, but on the Steam Community Market, you can buy such skins for like $1,700 (Minimal Wear). How to increase this sum significantly? Just add some unique stickers to the rarest Souvenir version! As a result, at the beginning of 2018, a guy sold Souvenir AWP Dragon Lore with a few golden stickers for… $61,052.63!!
Dragon-Lore-vs-Lexus-03
Stickers made all the difference. That Dragon Lore dropped during the Esports tournament ELEAGUE Major: Boston 2018. It includes stickers of:
PGL – a company organizer;
G2 Esports – the team that finished in 5-8th place;
Cloud 9 – the champion of the tournament;
Tyler "Skadoodle" Latham – AWPer for Cloud9, the Most Valuable Player (MVP) of the Major.
Such a skin with such stickers is absolutely unique. There is one and only one. This makes it a valuable collectible item. Its price now is like a cost of a great painting that only increases with time flow – that can't be told about most of the Lexus cars. What a nice investment in the future? With some risks so, but that' normal for any investments.
CS:GO skins or…
There is no need to spend such big money on skins. Most of the nice and rare weapon finishes are not too expensive, and they are good purchases for gamers and collectors. Сheck availability and the current price of the following skins on popular platforms – for example, on DMarket. They cost like nice gaming accessories or freshly released games. The choice here is only up to you – get whatever makes you happy. Find out the prices of alternatives to the skin in such popular stores, as Amazon.
AK-47 | Aquamarine Revenge – ~$10 – or a burger…
Unusual patterns and colorful dolphins cover the case of this assault rifle. They are like a shooting power that demolishes all the obstacles on its way, or rather on your way to the victory. AK-47 | Aquamarine Revenge is not a super rare and expensive skin. It's an excellent purchase for the reasonable price. If you really like it, imagine the effect it will bring to your game.
For most CS:GO players, getting the skin Aquamarine Revenge is a much better deal than eating (unhealthy) burgers. The gaming excitement from such digital AK-47 might last much longer.
Dragon-Lore-vs-Lexus-04

AWP | Asiimov – ~$22 – or a game on a Steam Sale…
With such a design, the standard AWP turns to a sci-fi weapon. Straight lines, a clear white space, deep orange and beautiful black elements – does AWP Asiimov suite your style?
There are various Asiimov skins in the game – for AWP, M4A4, P250, and P90. All of them have the power to impress other players. Even the most worn quality, Battle Scarred Asiimov, looks amazing.
Who needs a cheap game if there is CS:GO in the library and the opportunity to get AWP | Asiimov to the inventory? Everyone makes their own decision!
Dragon-Lore-vs-Lexus-05

AWP | Hyper Beast – ~$30 – or a gamepad…
There are no more powerful sniper rifles in CS:GO than AWP. One shot is enough to kill an opponent, but slow reloads make the gun very difficult to use. AWP Hyper Beast carries fantastic dangerous creature on its case. It's like a representation of the AWP power – will you be able to master it?
Playing games with a special controller is a unique feature, but real gamers might fall into deep doubts about what to buy – a gamepad or a super cool AWP Hyper Beast.
Dragon-Lore-vs-Lexus-06

Falchion Knife | Fade – ~$100 – or a gaming mouse…
Knives are extremely rare in CS:GO, and using them effectively asks for special skills. Still, it looks so amazing when your character walks with a knife and spins it in hands. The skin Fade of the Falcon Knife has a wonderful blade, with shades of orange purple and bloody red.
For this price, you can get a decent gaming mouse. It might glow with the same colors. But could it give you the same pleasure as the shiny Factory New Falchion Knife?
Dragon-Lore-vs-Lexus-07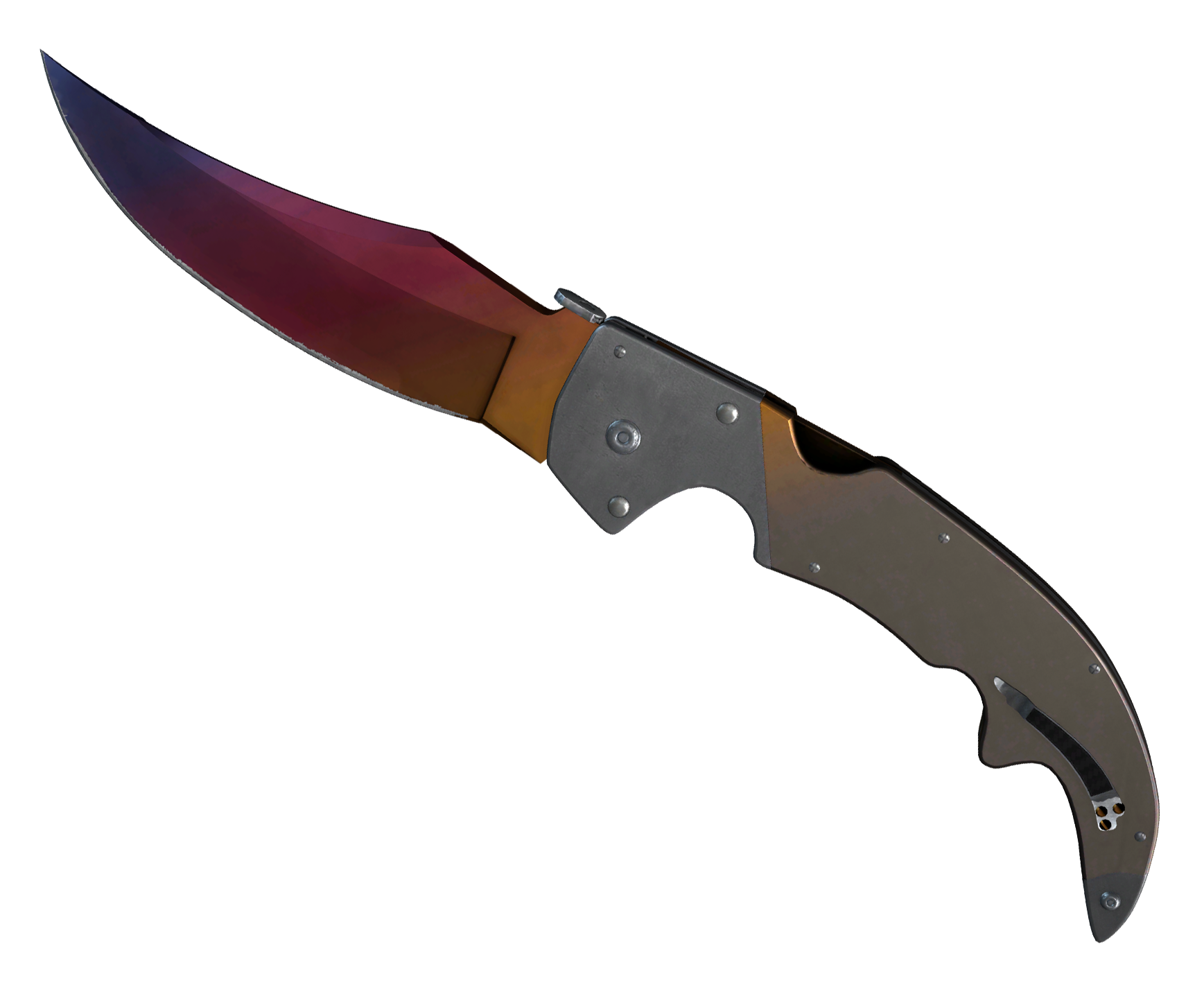 AK‌-47 | Fire Serpent – ~$130 – or a gaming headset…
Is that a serpent or a mighty dragon drawn on the case of this skin? The T team can use AK-47 in virtual shootouts, and with Fire Serpent, this weapon becomes a bit mystical.
Playing multiplayer games without a headset is quite a difficult task – gamers need communications for being successful as a team. On the other hand, can any headset give the same feeling like owning AK-47 | Fire Serpent and playing CS:GO matchmaking with it.
Dragon-Lore-vs-Lexus-08

Flip Knife | Doppler – ~$140 – or a gaming keyboard…
Dark ultramarine looks especially fantastic on the backside of the blade – it represents surface roughness very well. Flip Knife Doppler is very, very hard to obtain from the game, so buying it is the best way to get it into your CS:GO inventory.
Many nice things can be purchased for the same sum, and a good gaming keyboard is one of them. Still, Flip Knife Doppler Factory New might be a much better decision as a prospective investment.
Dragon-Lore-vs-Lexus-09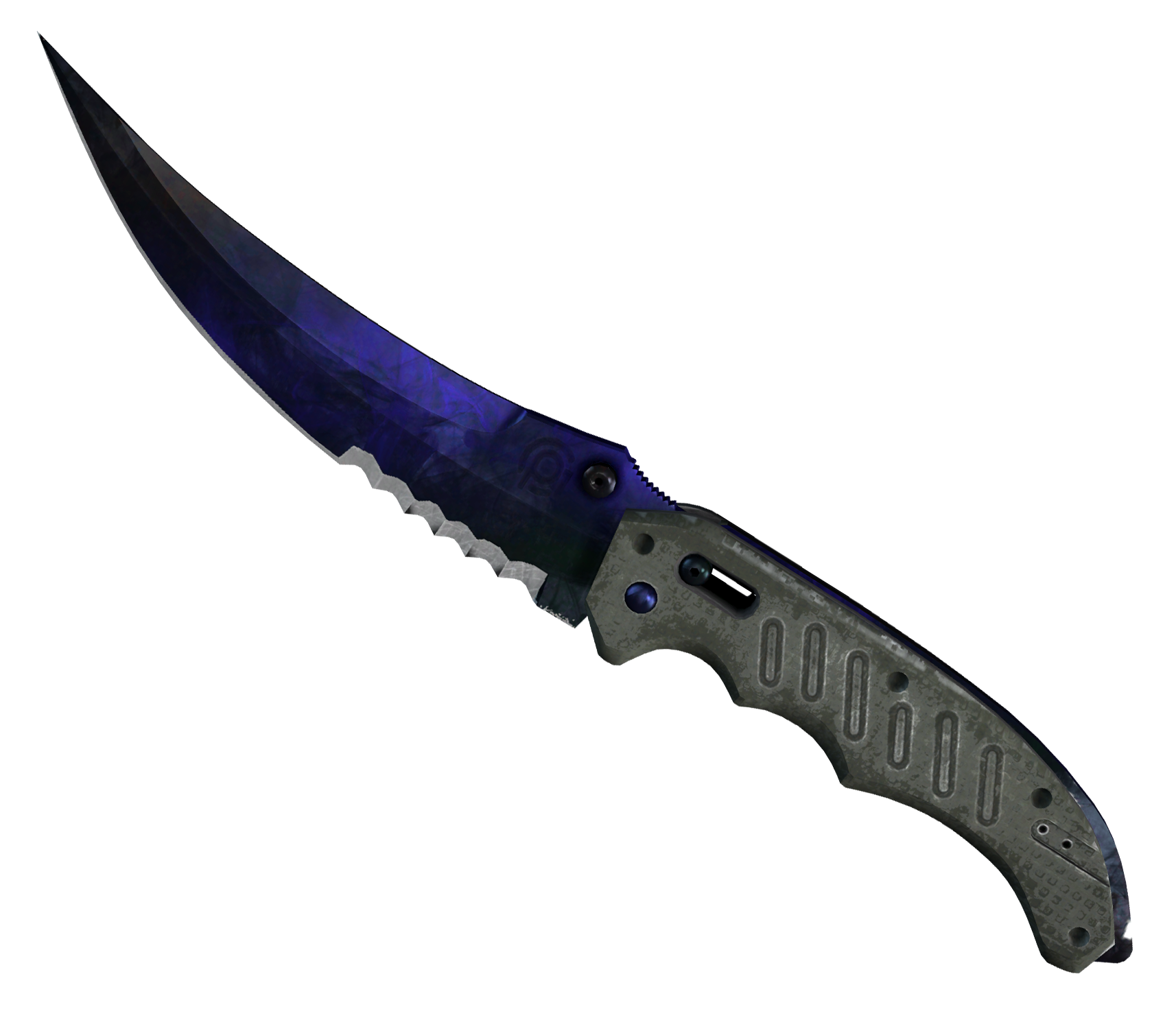 Glock-18 | Fade – ~$320 – or a game console…
Usually CS:GO pistols are not very expensive, but this one is an exception. Its mostly black case carries a very bright and colorful upper side, which remind well-elaborated metal. Glock-18 Fade is a very rare skin, that's why getting one is quite an achievement for gamers.
PlayStation 4, Xbox One S, or Nintendo Switch might be a real alternative to Glock Fade. Still, for those who dedicated to Counter-Strike: Global Offensive, the choice might be always in favor of the skin.
Dragon-Lore-vs-Lexus-10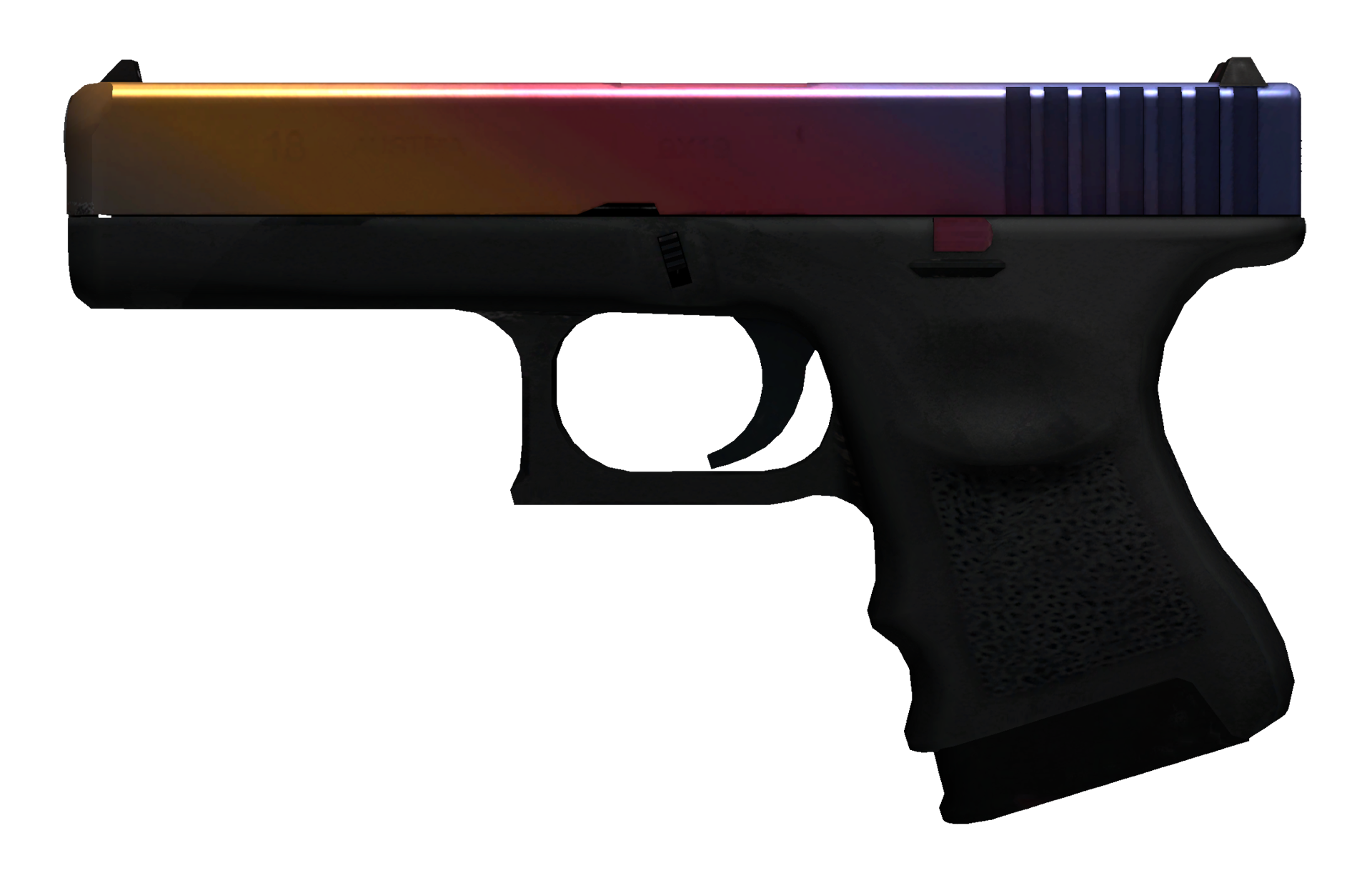 Collecting virtual items as a money investment is a kind of business for everyone, not only for gamers – collectors may use special analyst sites to check stats of a particular skin.
If you play CS:GO, these skins will be especially precious – you know the real beauty of these things, and you know the feelings of using them in the game. For such guys, getting Dragon Lore might bring such excitement that all the Lexuses, iPhones, and PlayStations will suddenly lose their attractiveness.
What do you think? Which choice would you make?