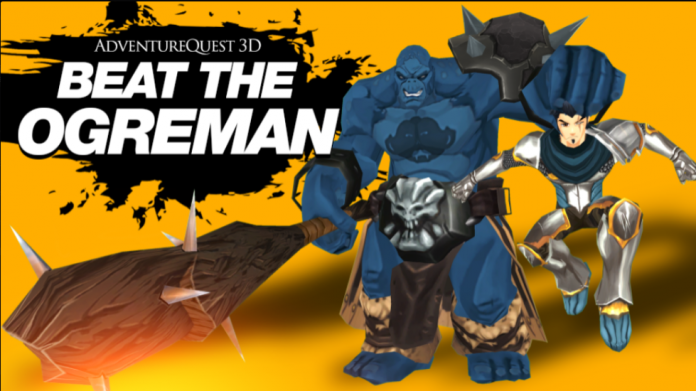 Get ready to rumble this weekend as Ogreman rampages through AQ3D! I will be invading various towns within the game. Those that are strong enough to bring me down could get some very nice loot. The loot possibilities include ogre items and a potion that allows players to become a big blue ogre like me for a short period of time.
The ogre items will only be dropped during the event, but we will have some potions here afterwards. Also, those ogre items will not have our logo like the items in the shop. Those shop items as they always have been are intended to reward long time members of the community.
GameOgre has had giveaways for about 10 years and about 99% of the codes were one and done type deals. Plus our giveaways have been mostly manual throughout the years. That means a person actually sends the code via private message rather than an automated system. The problem with automated systems are that they can be manipulated to get many codes at once.
We once had that type of a system that was used on occasion. One time we were asked how many codes for a giveaway and then the giveaway was actually a huge one that was blasted all over social media. To make a long story short, 400 codes were placed in the automated system on a Friday night only to run out a few minutes later. Before it was over we gave out over a thousand or two codes, but do you know how many long term community members were made after doing all of that? A big goose egg hahaha. Most manual giveaways some bigger and many smaller have not fared much better.
Artix and AQ3D have really improved this with their unique items that can be earned in the shop and great community members here. Definitely going to have a bashing good time cracking heads this weekend with my trusty smashinator! Kudos to Artix for doing this for both AQ3D and the GameOgre communities.