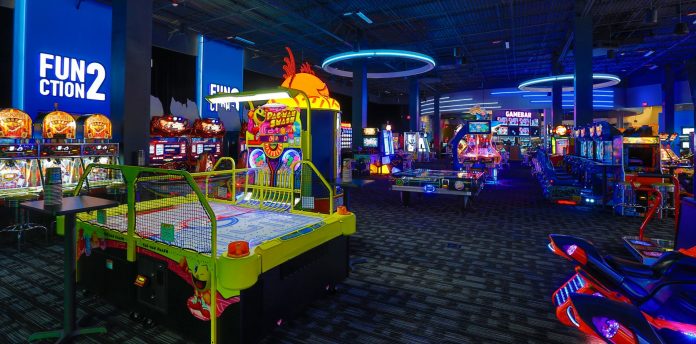 Arcades were a source of fun and entertainment for adults looking to get out, socialize, and of course test their skills when it comes to games. However, old arcades have lost most of their popularity thanks to the online games that are becoming more and more popular.
Online Games Becoming More Pervasive
As online games become more popular and mainstream, one would think that this may be taking away from the patronage of physical arcades and fun centers like Dave and Busters. One look at shopping malls clearly shows that arcades no longer drive traffic like the in the past. In fact, there really doesn't seem to be any signs of growth at all in this area.
In contrast, online games continue to grow via different platforms. The main draw is the that people can play together at any time and anywhere. Surprisingly, online gaming can be more social than playing alone in arcade at a shopping mall. Online gaming offers a fun experience with other players around the globe. However, is not trying to compete with old arcades because online games can offer much more. What this means is that it has its own unique selling point.
How Online Games are Appealing to Players
Just as the early arcades had their own unique benefits, so do online games now. New players are often surprised at just how many options there are at these online game sites. Not only that, but as the Leovegas blog discusses, online games use the same sort of random number generators to ensure they are kept fair. Of course players need to be cautious that they don't end up on a troubled site with hackers, so it's always wise to do a little research before playing.
There are other advantages to these online games, too, such as the fact they are usually multilingual. This is part of the reason their popularity is spreading throughout Europe, the Middle East, and Asia. If you are to walk into a old arcade, language barriers can be a problem.
So many of these online games also draw people in through promises of promotions, and giveaway, again something you never found in a real arcade. It's all about making the games accessible to all, 24/7, with tons of conveniences built in. Of course players need to be aware of their privacy and safety in these environments, which is why you should only visit reputable sites.
Both Still Have a Place?
The fact remains that online games continue to grow with expanding platforms like mobile and new popular formats like E-sports. On the flip side, most of what we knew as arcades continue to decline into oblivion. The lone exceptions are the fun centers that are unique and in demand. For the time being, it doesn't seem that online games or, to a lesser extent, the unique fun centers have a reason to worry about its future and its popularity among players.