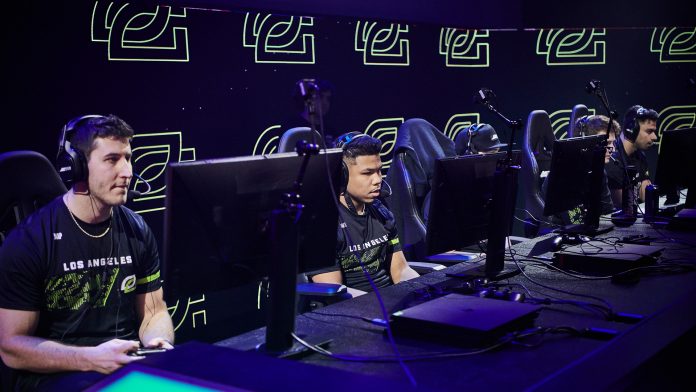 The esports industry has experienced dramatic growth over recent years, and has developed a number of highly competitive gaming tournaments around the world. The leading high profile esports tournaments are usually held in giant arenas attended by thousands of passionate fans, while simultaneously streamed into the homes of millions. Right now, some of the most anticipated 2021 esports tournaments include the IEM Season XV World Championships, The Call of Duty League Championship, and Rainbow Six Invitational.
The History Of Esports
While there are now many esports tournaments held each year, providing millions of dollars in prize money to professional gamers, the roots of esports can be dated back as early as the 1970s. The earliest known competitive video gaming tournament was in 1972 between students at Stanford University, where the winner of a Spacewars showdown picked up a Rolling Stone magazine subscription.
A few decades later, the growth of online video games helped boost the industry further. The popularity of games like Street Fighter led to the creation of the Evolution Championship Series tournament in 1996. After that, many other games started to benefit from internet connectivity. For example, games that were introduced into esports tournaments in the 1990s were games like Counter-Strike and Warcraft. These games and early tournaments would later eventually lead to the growth of global professional competitive gaming and events.
The Most Popular Video Games Featured In Esports
Over the years, the esports industry has featured some of the best games to play in tournaments. While any competitive video game could technically be used in esports, several titles consistently draw in the top talent, crowds, and money. First-person shooters are massive, where the likes of Counter Strike: Global Offensive, Fortnite, and Call of Duty dominate. Several games rotate through the top spot, but one of the biggest is League of Legends, an online multiplayer battle arena from Riot Games, released in 2009.
League of Legends was inspired by Defense of the Ancients, more affectionately known as DOTA, from Blizzard. The sequel, DOTA 2 is one of the hottest esports games around right now. Each year the top DOTA players meet at The International tournament to compete for top honours. As well as glory, prize pools over the past few years have been in excess of $20m and are up for grabs for champions who win. In The International 2019 tournament, champions OG won an incredible $34.3m.
Audiences & Fanbases Are Growing
Over the past year, there has been a spike in esports popularity thanks to how these tournaments and games can be played and attended remotely. With more people watching from home, audience numbers are steadily growing and are projected to see a dramatic rise. Data shows esports viewer statistics are increasing year on year for both frequent viewers and occasional viewers. With platforms like Twitch streaming esports tournaments, audiences can watch live matches, replays, and highlights, of some of the best matches.
From a fan's standpoint, the attraction of esports is also the same as any other sport. Some people follow a football team, others an MMA fighter, and some follow popular esports professionals. Many of the leading online casino and betting websites now follow esports alongside markets for other sports like football and tennis. The fact that demand for esports has seen mainstream operators starting to offer a range of opportunities over the last few years demonstrates just how popular the sport has become. Whether audiences want to back Team Liquid, Dynasty, T1, or Dignitas, adult fans can choose their favorite teams or the outcome of tournaments playing their favorite games online.