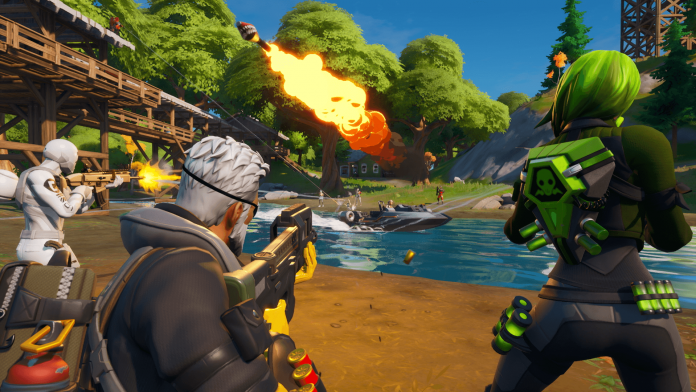 The gaming industry is experiencing an unparalleled boom during the COVID-19 crisis. While venture investments are drying up during the crisis, gaming start-ups have attracted funds.
As per a report by Newzoo, the global gaming market will show a growth of 9.3%, generating a revenue of US$159.3 billion in 2020. Moreover, it was the mobile gaming that saw the highest increase. As per Newzoo's forecast, 2020 will see a growth of 13.3% in mobile gaming, generating a revenue of US$77.2 billion.
Increased Gamers Involvement Due to COVID-19
The COVID-19 pandemic has had a positive impact on the gaming industry so far. Since more people across the world are taking precautions by confining themselves within their houses, they are also looking for ways to keep themselves entertained.
Online gaming is growing as a popular source of entertainment, which also allows for social interaction and connectivity over digital platforms. To get some mental diversion, people are turning to online gaming. People stuck at home due to corona virus, find online gaming an easy way to pass the time.
The Video Gaming Industry has Thrived
One of the NPD Group's reports shows that consumer spending on video gaming in the US reached US$10.86 billion in the first quarter of 2020. The video gaming industry, no doubt, is facing challenges such as a slowdown in production, due to COVID-19. However, it has still been able to grow with strong software sales and an increasing customer base keeping both virtual and real economies afloat.
Why is the video gaming industry still thriving?
The key to the growth of the video gaming industry amid COVID-19 is its pioneering approach, flexibility, and adaptability towards technology. These qualities will enable the video gaming industry to continue to thrive in the coming months.
Also, the potential increase in the 5G penetration will further drive the uptake of game streaming services. Companies, which have reached new heights financially, are Microsoft, Nintendo, Twitch, and Activision.
Most Widely Played Online Games
There is a growing demand for online games featuring a social element. Games such as Battle Royale, and PUBG, with lockdown conditions, are promoting strong user base engagement.
Let's have a look at the most widely played online games during the COVID-19.
1- Battle Royale
Battle Royale game is the most popular online multiplayer video game genre.  It involves survival, exploration, and scavenging elements, which make it more interesting.
Addressing a growing demand for Battle Royal games for entertainment during COVID-19, leading gaming companies are running events and competitions.
These initiatives have the added benefit of attracting consumers to the world of online gaming and the extent of its online availability.
Some of the games that fall under the Battle Royale game genre and became popular during lockdown are PUBG, Cuisine Royale, Fortnite Battle Royale, Apex Legends, and Call of Duty Warzone.
PUBG has influenced the entire industry of Battle Royale games. It already has millions of players and has attracted even more in the lockdown period. 
2- Live Games
Live games is another trend that is increasing during COVID-19. A report by the Research and Markets shows that the global online gaming market is growing at a rate of 13.2%, increasing from US$58.9 billion in 2019 and to $66.7 billion in 2020. Players, who are not able to visit establishments due to COVID-19 pandemic, are turning to online games. Also, the lockdown has allowed people to have free time, and to participate in free or paid leisure activities.
Bitcoin casinos are also gaining popularity. These game sites offer many different card games. These sites allow you to use bitcoins in order to play. These technologies, such as Blockchain, IoT, and VR, are a revolutionary addition to the world of online gaming.
3- First-Person Shooters Games
The first-person shooter is a video game genre, which focuses on guns and other weapon-based combat that the player experiences through the eyes of the protagonist. Some of the examples of the first-person shooter games are Counter-Strike: Global Offensive, Destiny 2, and Tom Clancy's Rainbow Six Siege. These games consistently rank among the top played games before and after the corona virus outbreak.
4- Simulation Racers and Racing Games
The world is busy playing PUB-G, Call of Duty, and other such action-packed games to keep themselves occupied. However, these battle royale games may not offer you the adrenaline rush if you are a fan of racing games.
Formula One pros, such as NASCAR, and other leading series are using race simulators to stay sharp and entertain fans during this trying time. Some of the racing games that are increasing in popularity during the lockdown period are iRacing, Assetto Corsa Competizione, Forza Horizon4, Gran Turismo Sport, F1 2019, and Dirt Rally 2.0.
Final Thoughts
The pandemic has hit some business sectors harder than others have. However, the online gaming industry has thrived in the current situation. The gaming industry struggled in the early stages of the crisis due to production losses. However, the industry managed to maintain its ability to trade, which has not just led to a sustained trade level, but an increase in market value as well.