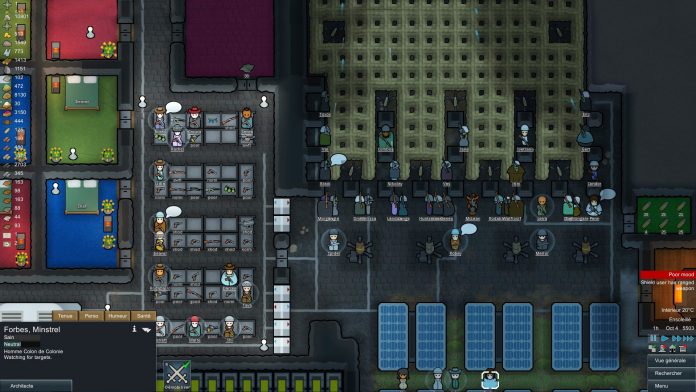 RimWorld is an independent construction and management game.
Screenshot: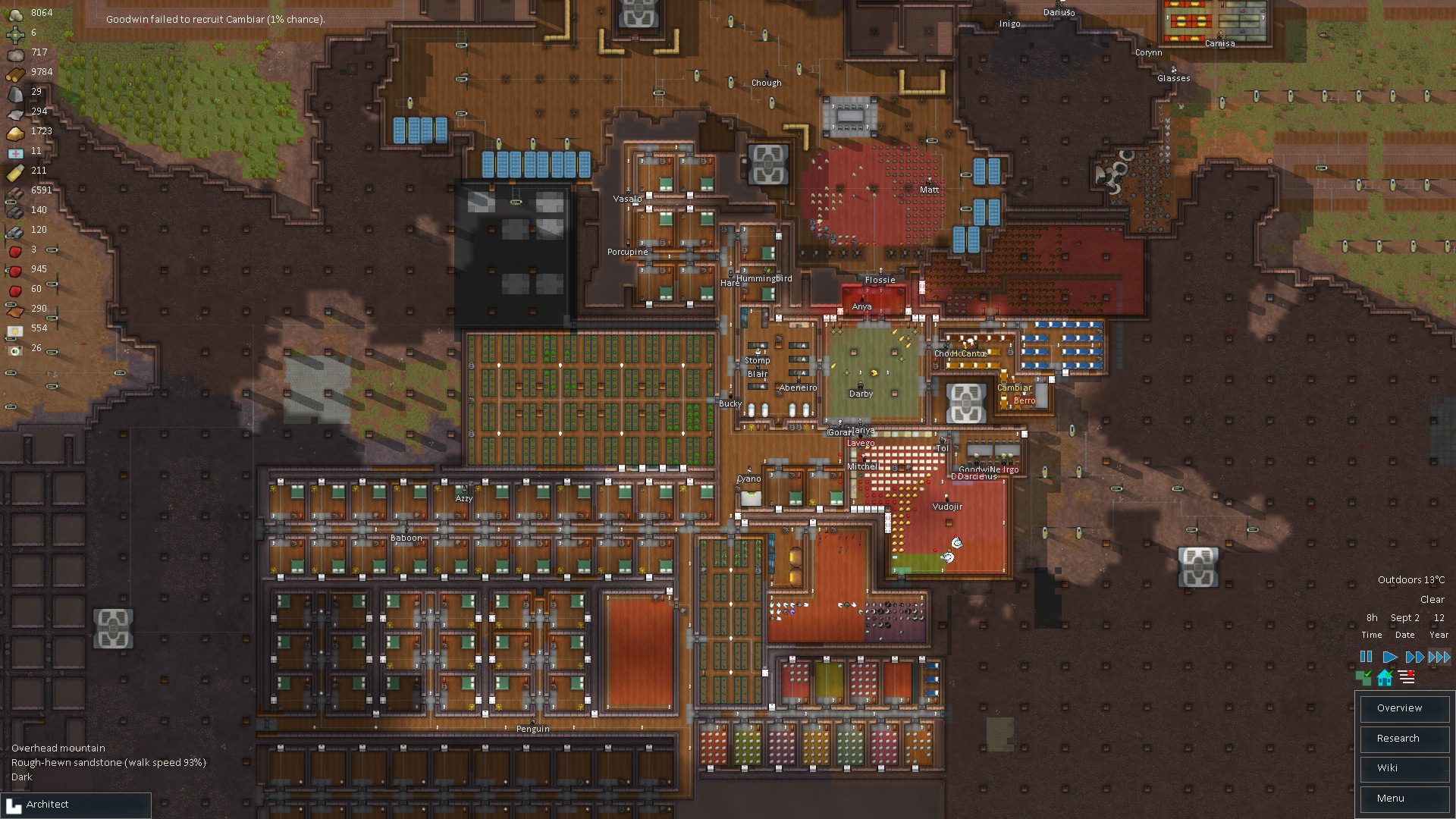 Game Review:
RimWorld is a prime example of a great game that does not have to have the latest graphics or take up the size of Texas on your hard drive. Instead, the game commands your attention and imagination as a story generator. Graphics function as a small part of the game because it is so deep. The people in your colony have different relationships that play a key role along with many other factors such as climate, pirates, and the overall story coming directly at you with different twists and turns.
The story is just part of the game as you have a plethora choices to make. You have to choose your colonists and these can be a wide a varied group. Do not expect experts because the colonists each have glaring imperfections such as personal demons, lack of training, and just general inexperience. You command this motley crew to build a base and fend for themselves. In my very first game, a romance started almost immediately with an ogreish looking guy and a big woman called (I kid you not) called Bear. Although I had to start over in the tutorial in order figure out how to play, that caught my attention right away.
Do yourself a favor and start with the tutorial. There is so much to do that you will get lost without it. Even with the tutorial, the game will not guide you through everything. The tutorial ends after sending a small invading force to test your colonists and security. You then have to learn how to bandage your wounded after the attack yourself. Overall, RimWorld deserves your time to learn how to play since it offers so much game-play to experience despite the basic graphics and small file size.
Features:
Inspired by Dwarf Fortress.
Sci-fi colony sim.
Has considerable user created content via Steam Workshop.
Quite expensive DLC at one for $200 and the other for $400.
Generates stories.
Simulates such things as trade, relationships, medicines, psychology, and diplomacy.
Make structures, weapons, and survival essentials.
Tame and train pets.
Decorate your colony as you see fit.
Fight pirates, insects, animals, and killing machines.
Capture prisoners.
Several storytellers to choose from.
Build the ultimate base for your colony.
Review Score:
5 stars or 10 clubs
Game Trailer: