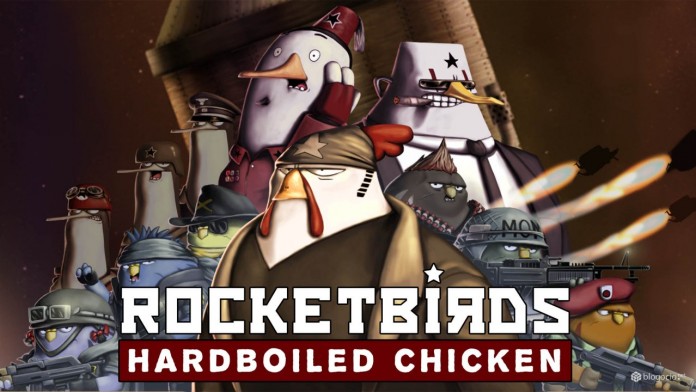 Annihilate an evil penguin regime in this cinematic platform adventure game offering full solo and co-op campaigns. Set out on a mission to assassinate the totalitarian penguin leader as Hardboiled Chicken. Destroy enemies with a slew of weapons and illuminate the secrets to his past while uncovering the real enemies of Albatropolis.
Post Date: 10:18 03-12-2014
Rating: 7
Author: arZ
Comment: Rocketbird is a funny jump and run shooting game. You can play alone or a multiplayer game max 4 players in a campaigns mode. Lot of different cool weapons to use. The point is to clear all missions and kill the different enemies. Graphic is ok, sound effects are cool too. I rate this game with a note 7/10!
Post Date: 15:05 23-12-2012
Rating: 6
Author: Thedarkboy
Comment: I think that Rockedbirds was a really weird game. Despite that, it could still be fun even though it could be hard to understand what to do in the beginning of the game. The graphics are okay. Not very good but not bad either. But obviously it would have been a lot better if the graphics were better.