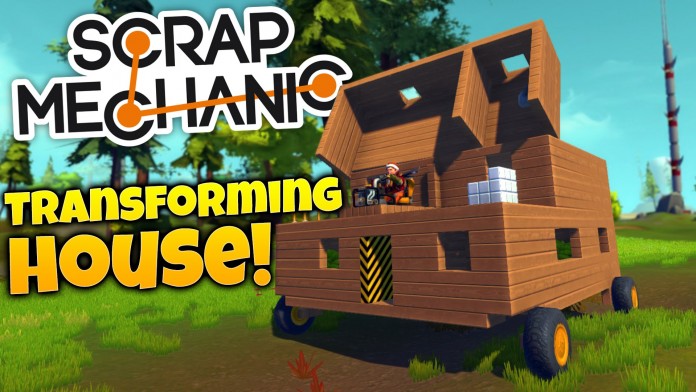 Scrap Mechanic sells 100.000 copies in two weeks!
Axolot Games today announced that their popular game Scrap Mechanic has sold over 100.000 copies on Steam Early Access. Scrap Mechanic was released worldwide on January 20, 2016.
Kacper Antonius, CEO at Axolot Games is thrilled with the game's strong start; "We're so happy and amazed that our community has grown so fast in such a short time. Scrap Mechanic is still in development but we already have a big, supportive and passionate audience, witch really motivates us to make Scrap Mechanic the best game we possibly can. That's the best way we can give back to our players."
Axolot Games is already at work on the Survival Mode that will come as an update later in 2016.
Check out the latest Scrap Mechanic trailer
https://www.youtube.com/watch?v=5kjBuCK_ZKM
For more information visit www.scrapmechanic.com
To keep up with all the latest Scrap Mechanic news,
like us on Facebook: www.facebook.com/scrapmechanic
and follow us on Twitter: www.twitter.com/scrapmechanic
About Scrap Mechanic
The machine-filled creative paradise of Scrap Mechanic is a multiplayer sandbox game with imagination and ingenuity at its core.
In the game, you'll find yourself exploring, scavenging and collecting objects from all over a wide-open interactive world. With these gathered objects you'll build shelters as well as impressive moving vehicles and machines that will help you survive all the treacherous adventures ahead of you. Team up with friends or fight against robots and the kinds of unscrupulous types who want to steal your stuff.
Scrap Mechanic will be released on Steam Early Access on January 20, 2016 and comes with a robust creative mode. A Survival Mode release is planned further into 2016.