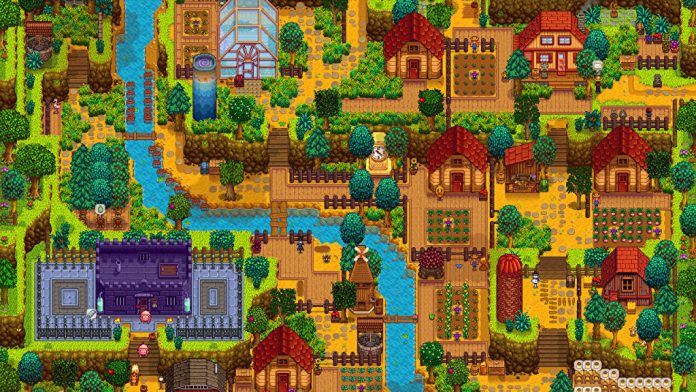 Are you into farming games? Read this article to know about the tips and tricks to win Stardew Valley, one of the most popular farming games out there.
It is amazing how a simple mobile game can have you hooked for hours, isn't it? If you are someone who loves playing farming games on the phone, this article is just what you need! Most farming games follow some basic rules: plant your crops, earn money, and invest in more crops or animals for increased income.
One of the top-rated farming games this year is Stardew Valley. This is not your average mobile game! You can also play it on your PC or your gaming console! Find the yellow strange doll, fish, farm, and most importantly, make friends! If you are new to this game or are thinking about downloading it, we have gathered a few tips and tricks that will help you through the game.
Getting Started
The first thing you will see after entering into the game is, of course, character creation. You can choose from a wide range of hair color to skin color to costumes and also choose your level. After you have built your character, we recommend that you take a look into the options menu before you start. Get comfortable with the options and select everything that you need. For example, selecting "Always show tool hit location" will show which box you're picking up or which rock you're breaking.
Love League of Legends? Here's more!
Check the TV
The TV in your room will show you weather updates. This will give you a heads-up on how to plan your game. If it's going to be a rainy day, you can use the rain for farming something that would be suitable for that weather.
The fortune teller will tell you about your luck every day. Believe it or not, luck is an important thing in this game. The higher luck you have, the easier your gameplay will be.
The "Livin' Off the Land" option will help you with hints whenever you need them.
Every Sunday, you will get "The Queen of Sauce," which is a cooking channel where you'll get a cooking recipe!
Explore!
Now that you have checked the weather and taken your daily luck update, it's time to get out of the house and explore around. You'll see a lot of trees, grasses, stones, and weeds all around. And when we say a lot, we mean it! You know what to do! Start cleaning and making space for your crops. Take out as many weeds as you can because you don't need them. However, we recommend not cutting all of the grasses, as this will provide food for your animals later on, which can be pretty expensive if bought from Pierre's shop.
Planting Crops
At the beginning of the game, you'll be awarded some free parsnip seeds. We think it's best if you sell the seeds and get potato seeds instead. The more expensive crop will generate more profit. Parsnips are not expensive, so you won't benefit much from them. Potatoes generally yield double, which means more money for other seeds. However, don't overplant, as this will only lead you to water the crops throughout the game. Also, it is a nice idea to plant near a water source since it saves a lot of time.
Keep in mind that different crops thrive in different seasons. Before you start planting your crop, make sure you check their value and then invest in them properly.
If you happen upon an ancient seed, DO NOT SELL IT! Donating it to the museum will give you a recipe and a pack of ancient seeds. This will be a source of big amounts of money!
Time to Fish 
Get a fishing rod from Willy, and fish until you flop! The fishing part can seem a bit tricky at first, but practice makes perfect! Hit and hold the action button. You'll notice the meter go up as long as you keep pressing down on the action button. The higher the meter, the farther will your line go, giving you a higher chance of catching a higher-value fish. Match the meter to the adjacent green box. If you go beyond the box, you'll throw your fishing line too far and miss the catch. After you're done with fishing, sell them to Willy's shop for instant cash. Don't forget to upgrade your fishing rod, and add baits to make fishing easier.
Save and Upgrade
The tools that you are given at the beginning of the game are, to be honest, not very efficient, so you need to save up money and get an upgrade as soon as you can. Your first bag upgrade will give you more storage room. If you are planting and fishing throughout the day, you'll see that your original backpack fills up way too quickly. Having more storage will be super handy.
Don't Forget to Store
Don't plant every seed that you have bought or use up every item right when you get them. It is always a good idea to keep one or two of every item stored in the chest. You will need items for the community center, for gifts, for upgrading and buying things, and for building and crafting. It's going to be extremely frustrating if you need an item but has to wait a whole year for it!
What About Animals?
Of course in a farming simulator game, getting livestock looks very fun, but don't make the mistake of buying livestock until you've got a pocket full of money. Building homes, feeding, and getting new friends for your animals will cost you a lot. It gets worse in winter when there isn't enough grass and you have to buy more expensive food.
Build the Beach Bridge
The beach bridge can be repaired with only 300 pieces of wood. This will get you to the entrance to the Tidal Pools, where valuable objects like sea urchins, corals, and other shells can be found daily.
Mine the Mines 
When you go mining, always take some food with you as mining takes up a lot of energy. The mines are gold mines, which means you will face some enemies here too! There are 120 different levels which you'll need to pass here. The deeper you go, the more valuable items you'll find.
Friendship and Romance
One of the most crucial parts of the game is making friends with other residents. If you're looking forward to the NPCs and building relationships (you can even get married here!), you should focus on the Help Wanted quests. You will get tasks here every few days, and completing them will give you friendship points.
Check the calendar to see the birthdays of other residents, and don't miss them. Send them gifts to earn hearts and friendship points with that person.
Now that you know these tips and tricks, we're sure you'll have a lovely experience with Stardew Valley! Sit back, relax, and get started. Who knows, this may turn out to be your most favorite game of all time!